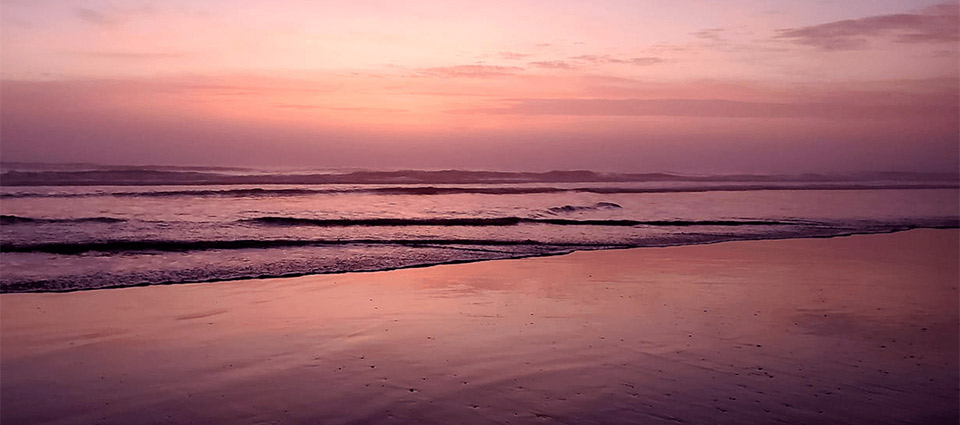 Weekly Sessions
The University of Miami Libraries offers introductory mindfulness sessions for health and well-being. These 45-minute online sessions introduce the fundamentals of mindfulness meditation and movement with periods of guided practice and opportunities for reflection and questions.
4:00 p.m. – 4:45 p.m.
Wednesdays
Registration is required.
Fall Semester sessions will begin on September 6, 2023.
Facilitation
The sessions are led by Kelly Miller, a Certified Mindfulness Teacher (MMTCP) and Associate Dean in the UM Libraries, and Professor Scott Rogers, Director of the University of Miami School of Law's Mindfulness in Law Program, and Gisele Rocha, a Certified Yoga Teacher (RYT® 200) and Manager in UM Libraries' Creative. Guest teachers are also occasionally invited. Together with Vera Spika, the former Librarian for Nursing and Health Sciences, Kelly and Scott established the "Mindfulness at Richter" series in 2016, and have been offering mindfulness sessions ever since.
Meditation Room in Richter Library
A Meditation Room is located on the second floor of Richter Library, Rm. 215E.
E-Books and Audiobooks
The University of Miami Libraries is actively developing its selection of mindfulness resources available online. Browse a curated selection of e-books and audiobooks, and explore the catalog and public health databases for more options, including current research on mindfulness.
What is mindfulness?
"Mindfulness is awareness, cultivated by paying attention in a sustained and particular way: on purpose, in the present moment, and nonjudgmentally. It is one of the many forms of meditation, if you think of meditation as any way in which we engage in 1) systematically regulating our attention and energy, 2) thereby influencing and possibly transforming the quality of our experience, 3) in the service of realizing the full range of our humanity, and of 4) our relationship to others and the world."
            — Jon Kabat-Zinn, Mindfulness for Beginners: Reclaiming the Present Moment — and Your Life (2011)
Foundational attitudes that support and strengthen mindfulness include curiosity, kindness, gratitude and generosity, acceptance, nonjudging, nonstriving, letting be, patience, humor, trust, and a beginner's mind.
Researchers have documented the benefits of mindfulness in several areas: 1) symptom reduction (reduction in anxiety and depression symptoms, improvement in quality-of-life outcomes among cancer patients, etc.), 2) improvements in biological markers (changes in cortisol measures in those with high stress levels, etc.), and 3) neuroplasticity (the brain's ability to change in response to life circumstance and learning).
For more information on mindfulness, please see our University of Miami Libraries' Mindfulness Research Guide.
Donate
The Libraries' mindfulness sessions, meditation room, and related resources are offered freely for the benefit of the University of Miami community. If you would like to donate to support the Libraries in this work, please click here. Support for the Libraries and our community programming is greatly appreciated.
Collaborative Partners
The Libraries' Mindfulness programs involve collaboration with the UM School of Law and UMindfulness.
Questions
For questions, please contact Kelly Miller (kelly.miller@miami.edu).