Quick links
DOIS, Data Publication and Sharing
ORCID@UM Guide create and use an ORCID iD (Open Researcher and Contributor ID) at the University of Miami
---
---
Book a Consultation
We provide free consultative and instructional assistance with data throughout the research lifecycle to UM-affiliated patrons.
GIS:
Email aparrish@miami.edu

Mission
The Data Services department of the University of Miami Libraries promotes data literacy on all campuses through education, consultation, and curation. We provide equitable expert advice on the components of the research process (discover, planning, collection, preparation, analysis, publication, and long-term management).
Online Consultations
Due to the COVID-19 pandemic, Data Services consultations and workshops will be offered remotely through the Academic Year 2020/21.
Online Digital Scholars' Lab
Due to the COVID-19 pandemic, we are offering our Digital Scholars' Lab as an online service. To gain access to the online Digital Scholars' Lab, go to Remote Labs and following the instructions to begin.
Research Data Lifecycle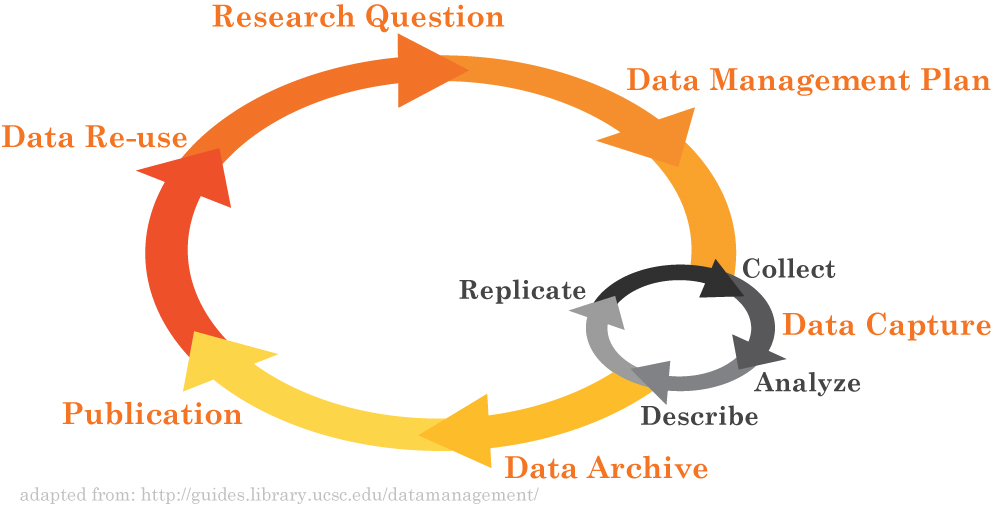 ---
Multiple Online Workshops Available | Fall 2020
This series of seminars and workshops is designed for students who will be undertaking research in any discipline.
---
Data Services at the University of Miami Libraries
Locations: Our services are offered on all three campuses, partnered in collaboration with the Richter Library Learning Commons, the Calder Medical Library, and the RSMAS Library. We welcome patrons of all affiliations with the University of Miami.