Welcome to the University of Miami Libraries
Working with Data?
Meet the Director of Research Data & Open Scholarship: Cameron Riopelle
Learn how to:
Find, collect, and store data
Use research software such as Atlas.ti, NVivo, R, SAS, SPSS
Analyze data through qualitative and quantitative methods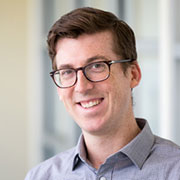 "Whether you are working on a paper, project, publication, or grant application, I am here to help."
Data Services for the Medical Campus Community
Meet Biomedical Data Librarian: Thilani Samarakoon
Learn how to:
Find, collect, and manage biomedical data
Conduct biomedical research
Analyze biomedical data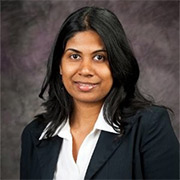 "I provide data services to the faculty, researchers, and students at the University of Miami medical campus community."
Need help with Research Data Management?
Meet Library Research Data Scientist: Timothy Norris
Need help with:
a DOI for your data?
a data management plan?
sharing, publication or preservation of data?
"From lone researcher to interdisciplinary big science, I can help with research data wrangling, visualization, publication, and preservation."