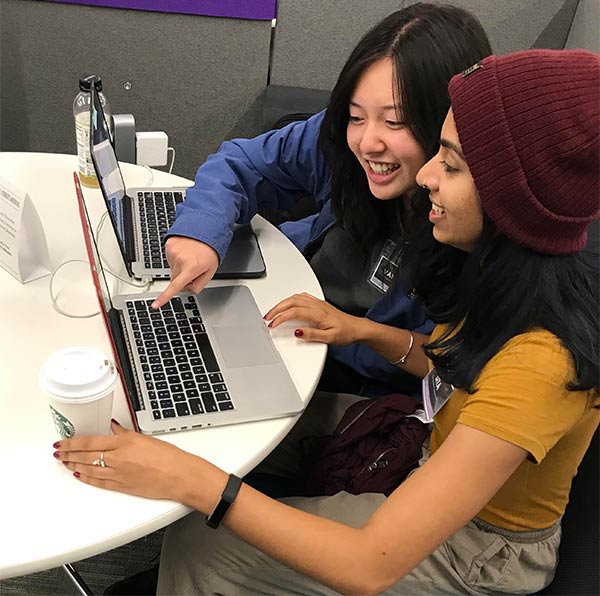 We are students trained to help our fellow 'Canes. We include both undergraduate and graduate students from a wide variety of majors including: philosophy, political science, biochemistry, business administration, and many more. We work closely with both librarians and staff at the library to ensure that we are trained on how to best assist our fellow students with the following:
Developing search strategies
Finding scholarly resources
Creating and managing citations
Facilitating meetings with other experts in the Learning Commons
We are located in the Learning Commons on the first floor of Otto G. Richter Library on the Coral Gables campus.
Stop by, book an appointment, or call us at 305-284-4722.
We are available to assist you Monday – Friday, 10 a.m. to 10 p.m., and Sunday 10 a.m. to 6:00 p.m.
You can also always book an appointment for a consultation via:
https://umiami.campus.eab.com/home
To access research help on all three campuses, check out our Ask a Librarian service.
We also work closely with our partners in the Learning Commons, who offer a variety of tutoring services including in math and modern languages, as well as help accessing resources like photo printing and 3D printing through the Creative Studio. A full list of services and resources can be found in the link below:
https://www.library.miami.edu/learningcommons/index.html