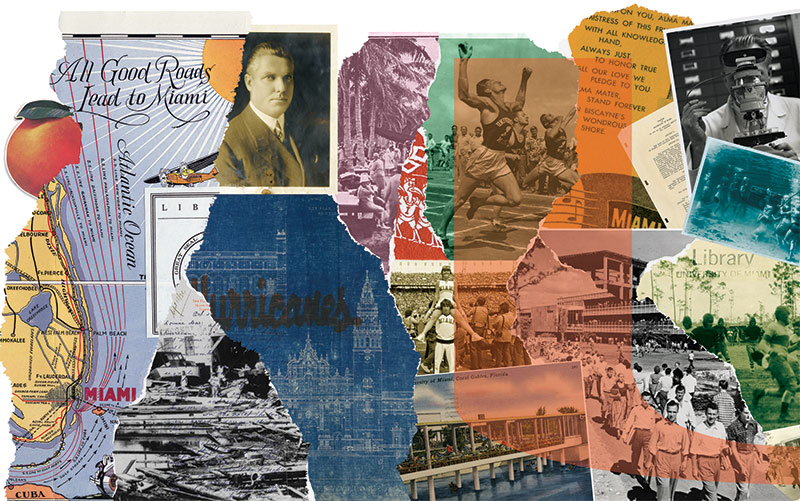 About Exhibitions
The University of Miami Libraries supports a robust exhibitions program, providing access to our rich and diverse collections while highlighting unique and rare holdings. The program enhances scholarly engagement and makes our collections accessible to the University community and beyond.
Envisioning exhibition spaces as active, transformative teaching and learning tools, our Libraries partner with faculty, students, and staff, as well as visiting curators, to design and install exhibitions that connect multidisciplinary interests and scholarship with a broad array of historical and topical themes. The combined efforts and expertise of University Libraries' curatorial teams and supporting departments merge into expressive and relevant displays in our various gallery spaces.
A platform to highlight our special and unique collections and their various mediums — historical and contemporary documents, photographs, books, art, prints, maps, and more — our exhibitions are complemented by related public programming, such as lectures, special tours, film screenings, performances, and symposia, to highlight collections and particular fields of inquiry. Special guests include creators (artists, writers, directors, etc.), collectors, and scholars who make use of our collections for research and artistic purposes.
Learn more about the exhibitions on view at the Libraries by clicking the image below.