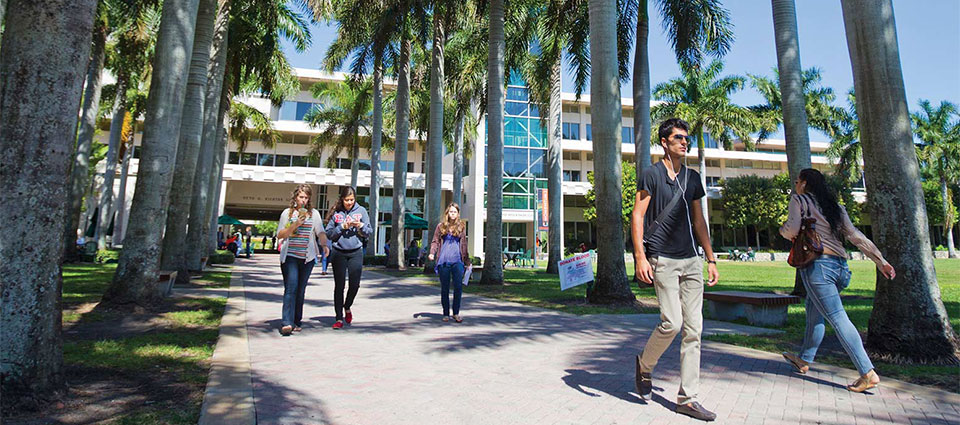 There are many ways to show your support for the University of Miami Libraries. Your gift will help ensure that the UM Libraries will continue to be an invaluable educational asset for our faculty, students, and scholars, and a vital resource for our community.
Giving by Credit Card
The easiest and most convenient way to make a contribution is by credit card. The Libraries' online giving form is fast, safe, and secure. In the "Designation" field, please be sure to select the desired designation. The University accepts Visa, MasterCard, Discover, and American Express.
Giving by Check
Please make your check payable to the University of Miami Libraries and mail it, along with a short letter stating the purpose of your gift, to the following address:
University of Miami Libraries
Office of the Dean and University Librarian
P.O. Box 248214
Coral Gables, Florida 33124-0320
Matching Gifts
Many companies provide matching gifts for their employees as part of their employee benefit packages. If you plan to make a gift, check with your employer to know if your gift may be doubled through a matching gift program.
Leave a Legacy: Estate and Gift Planning
There are various ways to include the UM Libraries in your charitable and estate plans while considering your personal circumstances and protecting your loved ones. These may include bequests, memorial and honorary gifts, and endowed gifts, among other options. All individuals who include the Libraries in their estate plans become members of the University's Heritage Society. For details, please contact the Office of Estate and Gift Planning.
Friends of the Libraries
Supporting Scholarship, Creativity, and Innovative Learning Across the University
The University of Miami Libraries thrives on the support of alumni and community members who contribute to our mission through an organization called Friends of the Libraries. Friends gain exclusive access to special events such as lectures, exhibit openings, and behind-the-scenes tours of UM Libraries.
For additional information about the Friends program, please contact the Otto G. Richter Library at 305-284-4026 or write to FriendsoftheUMLibraries@miami.edu.
Amigos of the Cuban Heritage Collection
The Cuban Heritage Collection (CHC) enjoys the support of its Amigos, a group of friends interested in perpetuating and safeguarding Cuban cultural heritage. Since 1995, the Amigos organization has played an essential role in supporting programs, securing gifts, and funding CHC projects and acquisitions.
For additional information about the Amigos, please contact the Libraries' Cuban Heritage Collection at 305-284-4900.
Donations of Books and Related Materials
Many of the Libraries' books and research collections have been generously donated by friends like you. If you have items you would like to offer to the Libraries, please contact Elizabeth Fish, Associate Dean for Collection Strategies, at 305-284-4049 or efish@miami.edu. The Libraries' curators will consider the format and condition of the material and its research value when determining whether to accept a donation. Materials added to the Libraries are stored in environmentally-monitored facilities and are made available to the public for research. For additional information, please refer to the University of Miami Libraries' Gifts & Donations Policy.