Visages of Memory: Honoring Holocaust Survivors and Preserving Their Memories
---
Visages of Memory: Honoring Holocaust Survivors and Preserving Their Memories
---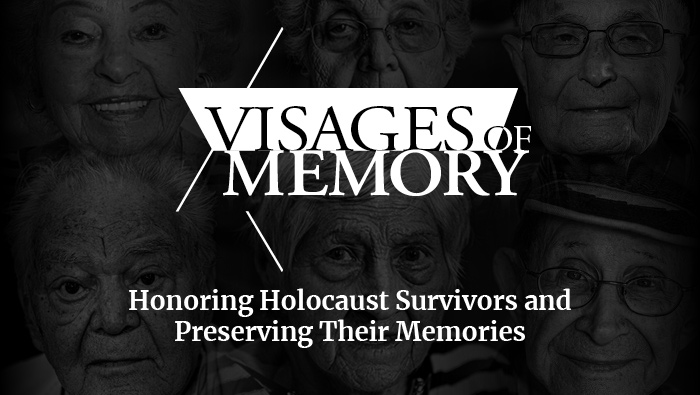 May 17 – July 21, 2023
Kislak Center at the University of Miami
The Holocaust was one of the darkest chapters in human history that claimed the lives of six million Jews and countless others. In the face of this unimaginable horror, there are those who survived and rebuilt their lives. This exhibition presents portraits of South Florida Holocaust survivors alongside their memoirs.
Photographer Laszlo Selly, a Holocaust survivor himself, captured the visages of fellow survivors as seen through his unique lens of solidarity and understanding. Each of Selly's portraits is accompanied by a short account of the survivor's personal and inspiring story written by Bobbi Kaufman. Also on display are 15 of Kaufman's memoirs—many published for the first time and others republished as a new edition by the Sue and Leonard Miller Center for Contemporary Judaic Studies at the University of Miami. These memoirs have been donated to the University Libraries for future generations of students to study and learn about the Holocaust from the perspective of its survivors.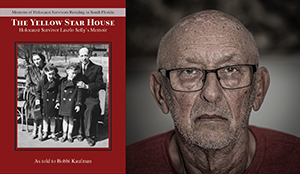 Click here to access the memoirs and photographs
This exhibition has been curated by Kineret Ben-Knaan, director of Technical Services and Judaic Studies Librarian, and Arthur Dunkelman, curator of the Jay I. Kislak Collection.
About the Jewish History and Culture Collection
Special Collections at the University of Miami Libraries houses a collection that traces the history and impact of the Jewish community in South Florida. It encompass archival collections, books, oral histories, and related ephemera. The Jewish History and Culture (JHC) Collection aims to document the multiple Jewish diasporas that have enriched the culture of Miami and Miami Beach from their founding to the present day. In addition, the JHC Collection focus in Jewish history in the broader Southeast Florida region, including Broward, Fort Lauderdale, the Palm Beaches, and as far south as the Florida Keys.
Coming from many different parts of the nation and the world, the individuals and families that formed parts of these diasporas can also provide important evidence regarding the global history and impact of the Jewish community. The JHC Collection is open to researchers and serves as inspiration for classes at the University of Miami and other institutions, as well as exhibitions, roundtables, speaking events, and symposia.
Collecting Areas
This collection focus primarily on Jewish history in Miami-Dade County. Adjacent counties within the region will be included as funding and gift opportunities arise. Areas to be documented include:
· Business records
· Culinary histories
· Jewish authors, including journalists (their papers and selected editions of their books)
· Politics and politicians
· Religious leaders and religious issues
· Scientists, with an emphasis on medical fields
Access the Judaic Studies Research Guide.
Explore photos from the exhibition opening reception.