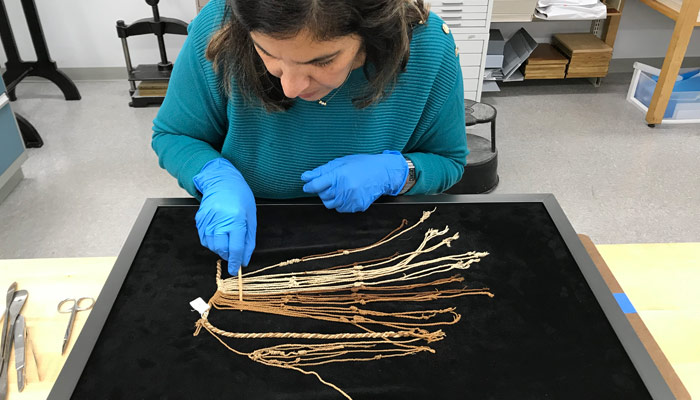 The Preservation Strategies department at the University of Miami helps to drive the Libraries' goal of stewarding collection materials for current and future use by members of our University community and beyond.
To accomplish this goal our team made up of the Head of Preservation Strategies, Conservator and Mellon Foundation Conservation Fellow perform a range of activities in the Library to safeguard our collections. This includes risk management through environmental monitoring, light monitoring, insect pest management, disaster planning and preparation, and careful handling guidance. We are a resource for the preservation of a range of paper-based materials and other formats including audiovisual materials.
Our Conservator and Mellon Foundation Conservation Fellows apply their corresponding areas of expertise to a broad range of collection treatment and stabilization work to:
treat a range of paper-based collections
create protective housings for fragile items
prepare collections for handling during digitization
develop custom mounts to safely display materials on exhibit
conduct condition assessment, documentation and research
While we have a responsibility to care for all collections within the Libraries, our focus is on the Libraries' distinctive collections from the Cuban Heritage Collection, Special Collections, and University Archives. We consult and support preservation and conservation work at the Architecture, Medical, Music, and Rosenstiel School subject specialty libraries, as well as at our offsite storage facility.
Who We Are