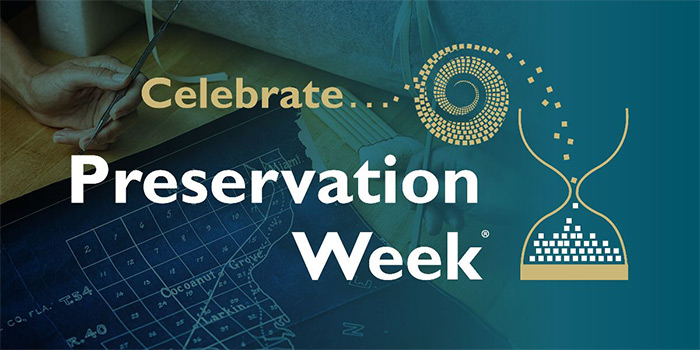 Preservation Week is a time to connect our communities through events, activities, and resources that highlight what we can do, individually and together, to preserve our personal and shared collections.
University of Miami Libraries celebrated its inaugural Preservation Week in 2018 with a special film screening and discussion. Since then, Preservation Strategies has expanded the programming each year to include lectures and webinars, guided tours of the Conservation Lab, and engaging social media campaigns that align with events and activities spearheaded by the American Library Association.
If you would like to receive announcements about our annual celebration of Preservation Week, please join the University Libraries' mailing list.
University of Miami Libraries Preservation Week announcements:
2022
2021
2020
2019
2018