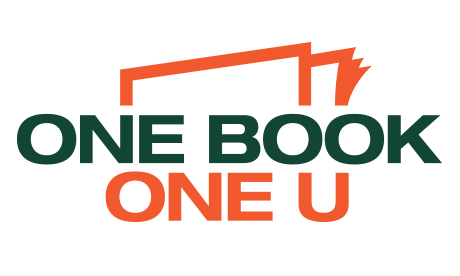 Spring 2019 Archive
---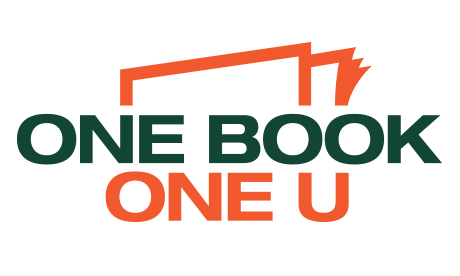 One Book, One U Selection for Spring 2019
The Veins of the Ocean
by Patricia Engel
A New York Times Editors' Choice and a finalist for the International Latino Book Award
"Lush and entrancing, steeped in love and sorrow, faith and myth… Patricia Engel is a gorgeous writer and I love the confidence of her prose. She knows the story she is telling, inside and out. She knows the story and its unfathomable depths and so that's how we experience reading this novel— fully, deeply, like an ocean."
—Roxane Gay for Book of the Month Club
NPR Interview with author Patricia Engel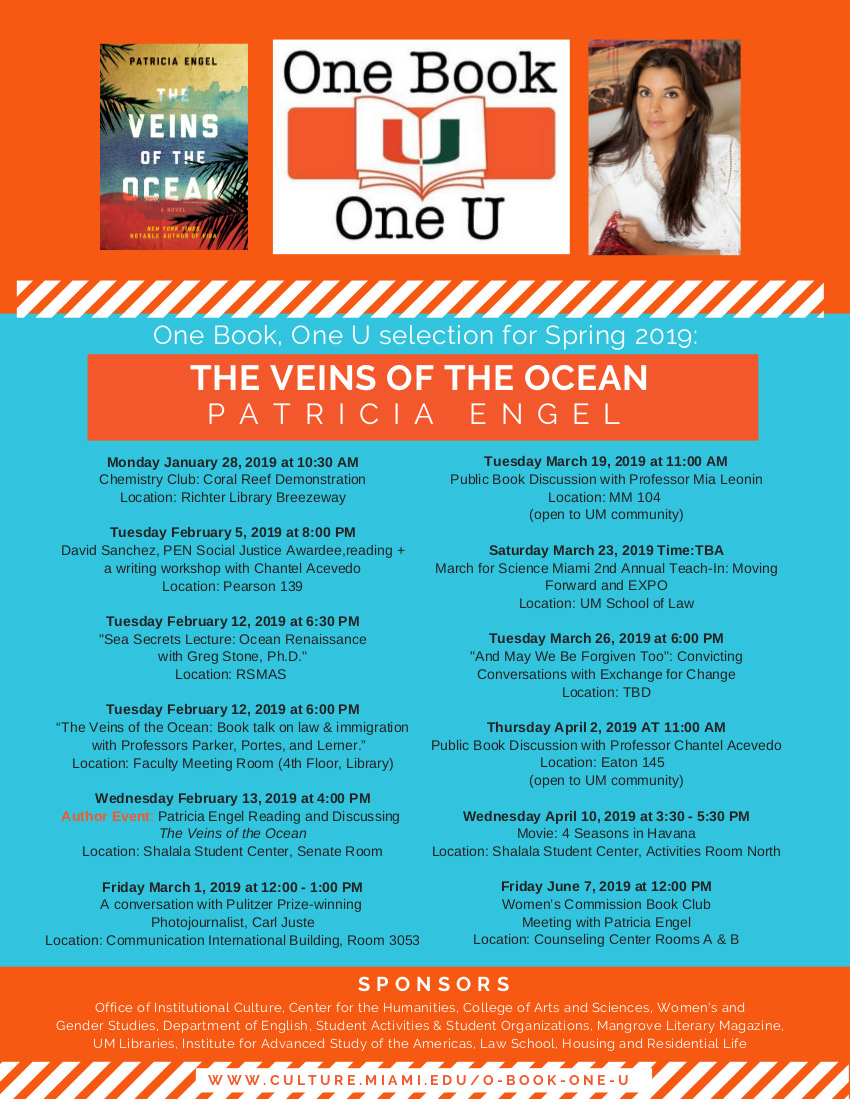 Author Event
On February 13th, 2019, over 80 students, faculty, and staff gathered to hear Patricia Engel, author of The Veins of the Ocean, read from, and answer questions about, her novel.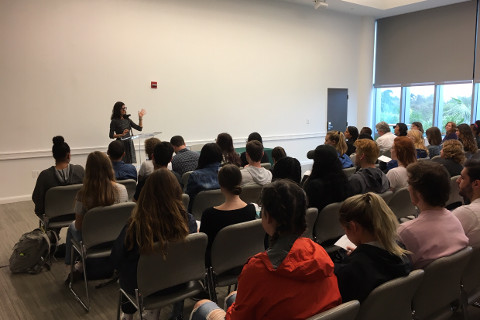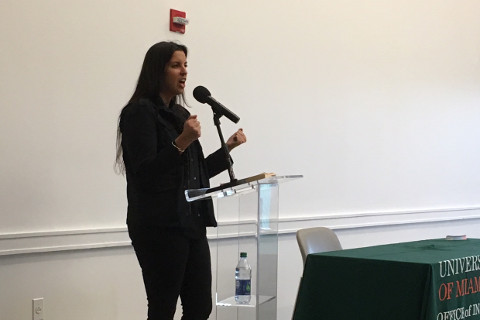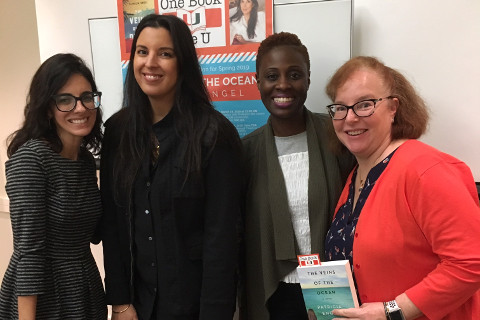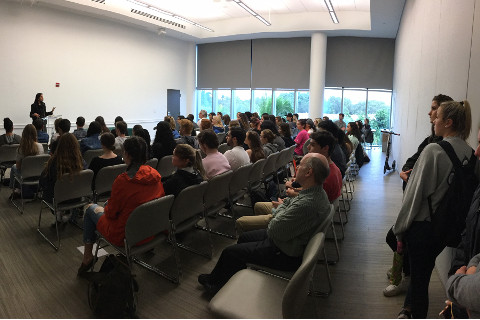 Exchange for Change
On Tuesday March 26th, 20119 the Exchange for Change program read excerpts from our One Book, One U selection, Veins of the Ocean, by Patricia Engel. See the flyer below, along with a some photos from the event.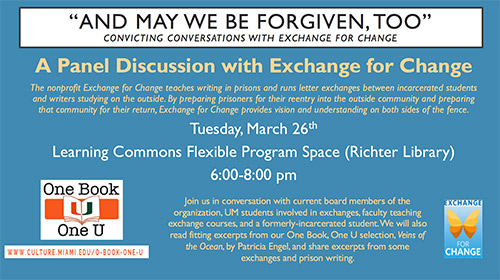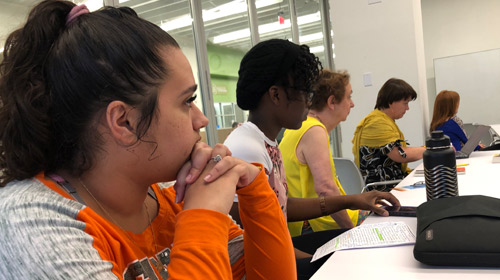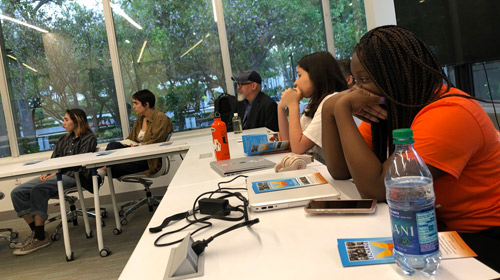 ENG 404: Advanced Fiction Workshop
Patricia Engel participated in a Socratic Seminar, led by Creative Writing majors and minors in Chantel Acevedo's ENG 404: Advanced Fiction workshop. They discussed the craft of novel-writing, and the writing life with the author. See photos below: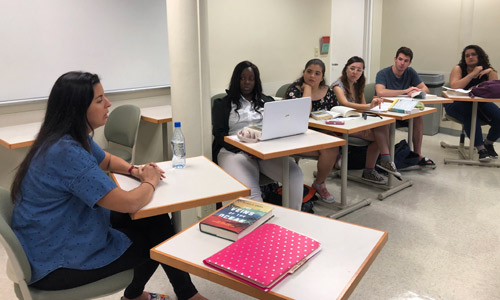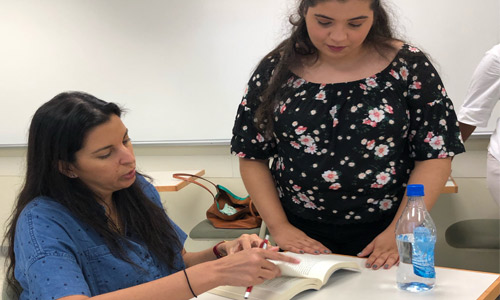 ---
Crossing literary borders together
Increasingly standard at colleges and universities across the country, common books provide a shared educational experience for the university community. This experience then becomes the springboard for dialogue and exchange, and is particularly useful in creating cohesion and community during times when controversy and political polarization threaten unity at institutions of higher education. One Book, One U aligns with President Frenk's call for the University to be HERE: hemispheric in reflecting a Miami experience; excellent in building bridges regarding modes of learning among students and other members of the university community; relevant in engaging the experiences of Miami students, faculty, and staff; and exemplary in fostering respect, diversity, and inclusion for members of our community.