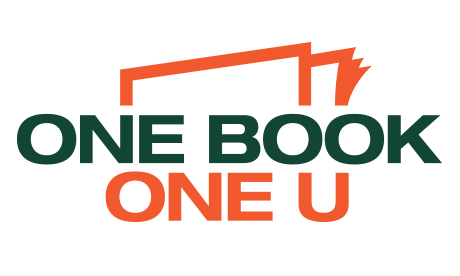 2020-2021 Archive
---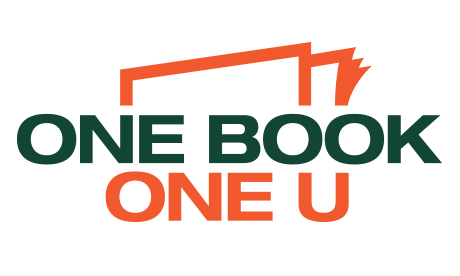 One Book, One U Selection for Academic Year 2020-2021
So You Want to Talk About Race
by Ijeoma Oluo

As many of you know, the University of Miami has supported the One Book, One U program since 2017 when Professors Chantel Acevedo (English) and Osamudia James (Law) received a SEEDS grant to establish a common reading program. The Office of Institutional Culture then became a strategic partner, citing the program's alignment with the Quad Report for the Culture of Belonging and the program continued its mission of promoting discussions of diversity, equity, and inclusion.
As we approach the 2020-21 academic year, the UM community continues to feel the effects of our nation's struggle with racial justice and our society's general reluctance to address institutional racism, the concept of white privilege, and police brutality. For people of color in particular, the societal wounds are profound and demand the attention of every member of our community. As such, our selection committee, comprised of representatives from every school/college, the student body, and other key stakeholders, decided to reopen the selection process, seeking to amplify the voices of Black authors and to identify a text that directly addresses racial injustice. After careful consideration, we are pleased to announce our next One Book, One U selection: So You Want to Talk About Race, by Ijeoma Oluo. According to reviewer, Dave Zirin, "Oluo does more than deliver tough, blunt truths about the realities of racism, power and oppression. She also, in bracing fashion, offers a vision of hope; a message that through dialogue and struggle, we can emancipate ourselves from what she calls 'the nation's oldest pyramid scheme: white supremacy.'"
Although the One Book, One U program has been focused on diversity, equity, and inclusion since its inception, this unique moment in history presents an opportunity to discuss racism in a very explicit way and we are privileged to offer the program as a university-wide platform for the important (and uncomfortable) conversations that must take place. We are grateful for the support we've received from the Provost's Office and from University of Miami Libraries, which will allow us to expand our programming and increase our presence. As you may have seen in the President's July 1st message, we are pleased to build on the strong foundation that our committee has constructed and contribute to the university's efforts to pursue racial justice. Examples of our increased measures include introducing the book to new students at Orientation, increasing the number of free copies available to students, offering a faculty reading group in the fall, and expanding our instructors' guide for faculty interested in incorporating the text into their curricula.
We look forward to reaffirming the One Book, One U program's mission to attend to concerns of race, ethnicity, equity, and inclusion through various programming next year. As in the past, we will send an invitation to units on campus to submit ideas for programming related to the book's themes and we will provide updates on the program as they become available.
Related Links
Please use this guide to access information on prominent themes in each chapter, resources related to racial justice, discussions questions, and more.
Schedule of Events
Brave Spaces Session: So You Want to Talk About Race

Friday, October 2 at 12pm.
Presented by the Multicultural Student Association, the Brave Spaces dialogue series provides continuous online opportunities for support, discussion, and education. Each event focuses on a specific topic and is facilitated by various University faculty and staff members as well as student leaders. This Brave Spaces session will feature a discussion of chapters 3 and 12 of the book: "What if I Talk About Race Wrong?" and "What Are Microaggressions?" The first 40 students to register will have an opportunity to pick up a free hard copy of the book! Please register by Tuesday, September 22.
Multicultural Student Affairs Events

Fall 2020
In addition to the Brave Spaces event on October 2, MSA offers a variety of programming focused on diversity, equity, and inclusion. Events include:
Real Talk: "The Intersection of Latin America" on October 7th at 6pm.
A Seat at the Table: "Understanding Cultural Appropriation" on October 13th at 6pm
Real Talk: "Native American Heritage" on November 12th at 6pm.
A Seat at the Table: "Complexities of Colorism" on November 17th at 6pm.
Real Talk: "Model Minority Myth" on November 19th at 6pm.
Connect and Create at the Lowe

Wednesday, Oct. 7, at 2 p.m.
During this one-hour workshop, art will be used as a medium for communication to learn simple techniques which encourage diversity of thought at work and home. Guided by experts from the Lowe Art Museum, participants will practice mindfully slowing down, staying neutral, and opening up to the perspectives of others. Participation is limited to ensure the conversation is engaging and interactive. No art experience is necessary.
" 'It is a Subject which lacks dramatic interest': Blackness in Latin American Thought"

Thursday, October 8th at 7pm
The Department of Modern Languages and Literatures presents the first lecture as part of its new series, Black Lives Matter Across the Globe. Dr. Herman Bennett, renowned scholar on the history of the African diaspora with a particular focus on Latin American History, presents.
Division of Development and Alumni Relations Lunch & Learn

Tuesday, October 13 at 12:20pm
The Division of Development and Alumni Relations will hold a special discussion of So You Want to Talk About Race for their employees. Division employees are invited to register for this engaging learning event, facilitated by Dorean Gordon Williams. The first 10 registrants will be given the opportunity to pick up a free hard copy of the book! Please contact Emily Wilson for more information: emilywilson@miami.edu.
MSOM Brave Space: So You Want to Talk About Race

Wednesday, November 4th from 12-1:30pm
MSOM students and faculty are invited to participate in a reading group on November 4th sponsored by the Office of Diversity Inclusion and Community Engagement. The first 20 registrants will be able to pick up a free hard copy of the book.
Center for the Humanities Virtual Book Club

Thursday, November 5th
The Center for the Humanities is pleased to adopt this year's One Book, One U selection, So You Want to Talk About Race as its next Virtual Book Club text! The book club discussion will take place via Zoom and will be led by the Center's UGrow Fellow, Nadiyah Aamer. The book club is open to everyone. Possible discussion questions will be emailed in advance but open conversation is encouraged.
Community Book Discussion

Thursday, January 28th, February 11th, and February 25th from 12-1:30pm
The Women's Commission​, in partnership with the Office of Institutional Culture, invites all members of the UM community to join them for a brief series of guided discussions to take place on January 28th, February 11th, and February 25th from noon to 1:30pm. Sessions, presented in partnership with Multicultural Student Affairs, The LGBTQ Student Center, and UDialogue and Student Life, include "Microagressions," "Intersectionality," and "What Else Can I Do?" Participants will have the opportunity to discuss these topics in small "break-out" sessions. The first 15 registrants will be offered a free copy of the book!
Fostering Anti-Racism in the Workplace

Tuesday, February 9th and Wednesday February 10th at 10am
The Department of Management at the Miami Herbert Business School is pleased to present a 2-day series offering students, faculty, and staff the opportunity to learn about the importance of inclusive leadership and awareness in cultivating a culture of anti-racism in the workplace, with improved consciousness of implicit bias, micro/macro-aggressions, bullying, harassment and the strength of diversity and inclusion in any organization. This is a two-part event taking place on Tuesday, February 9th from 9am to 11:00am and Wednesday, February 10th from 9am to 11:20am. View the program and register here. Students, faculty, and staff from any program/department are welcome. Please contact the Management faculty member, Marisol Capellan, for any questions: mcapellan@miami.edu.
Film Screening & Panel Discussion: When Liberty Burns

Thursday, February 11 at 7pm
Join the Office of Civic and Community Engagement and the Department of Cinematic Arts for a free screening of feature film "When Liberty Burns" and short film "Being." After viewing the films, you're invited to a panel discussion on themes depicted in the films that touch upon intersectionality, segregation, privilege, and systemic racism, the desegregation of Florida beaches, and a narrative on black trauma. Register now to gain access to the film before February 11th and then sign on to the zoom panel discussion on February 11th at 7pm.
Virtual Workshop Series on Decolonial and Anti-Racist Pedagogy

February-March 2021
In partnership with the University of Connecticut's Human Rights Institute (HRI) and the University and College Consortium on Human Rights Education (UCCHRE), the Peace, Justice, and Human Rights Initiative (HJPR) at FAU is pleased to announce a series of virtual workshops on decolonial and anti-racist pedagogy. The purpose of these workshops is to introduce faculty, staff, graduate students, and other interested attendees to the theory, historical context, and necessity for decolonial and anti-racist teaching, as well as to offer practical tips for how to implement these approaches. All workshops will take place via Zoom, are free for all attendees, and are open to members of the FAU, UConn, and UCCHRE communities. FAU's Dr. Bianca Nightengale-Lee will serve as the primary host for all four workshops, and each workshop will be facilitated by one or more faculty and staff from FAU, UConn, and UCCHRE. Register for each session separately:
Friday, February 12, 12:00-1:30pm
Workshop #1: "Decolonial Pedagogy: Theory, Historical Context, and Necessity."

Hosted by Bianca Nightengale-Lee, Ph.D., Assistant Professor of Curriculum, Culture, and Educational Inquiry at FAU. The workshop facilitators are Saran Stewart, Associate Professor of Education at the University of Connecticut; Milagros Castillo-Montoya, Ed.D., Assistant Professor of Education at the University of Connecticut; and Kristi Rudelius-Palmer, UCCHRE, Human Rights Education Consultant and doctoral student in Leadership for Intercultural and International Education at the University of Minnesota.

Friday, February 26, 12:00-1:30pm
Workshop #2: "Decolonial Pedagogy: Practical Implementation."

Hosted and facilitated by Bianca Nightengale-Lee, Ph.D., Assistant Professor of Curriculum, Culture, and Educational Inquiry at FAU.

Monday, March 15, time TBD
Workshop #3: "Anti-Racist Pedagogy: Theory, Historical Context, and Necessity."

Hosted by Bianca Nightengale-Lee, Ph.D., Assistant Professor of Curriculum, Culture, and Educational Inquiry at FAU. The workshop facilitator is David Bynes, Assistant Director, Office for Diversity Education and Training, Center for IDEAS, FAU and doctoral student in Curriculum and Instruction within FAU's College of Education.
Virtual Author Event

Thursday, February 18th at 7pm
As the One Book, One U Program's signature event, Ijeoma Oluo will discuss her book, So You Want to Talk About Race, and take questions from attendees.
Our Stories: Black Excellence Series

Feb 18-20, 2021
The University of Miami Black Alumni Society is pleased to present, Our Story: Black Excellence, a three-day virtual reunion featuring forums centered on building wealth, health, and education, led by prominent institutional, student, and alumni leaders. With an impressive line-up of speakers including Dr. Donald Spivey, special advisor to the president for racial justice, Dr. Laura Kohn-Wood, dean of the School of Education and Human Development, and Dr. Henri Ford, dean of the Miller School of Medicine, the event is sure to promote enriching conversations that increase awareness and help ignite change. Participants are also encouraged to explore this year's common read text, So You Want to Talk About Race, and its themes. See the Black Alumni Society page for details.
Humans in Medicine Book Club

March – October 2021
The Humans in Medicine Book Club is open to anyone involved in Graduate Medical Education at the University of Miami, including residents, fellows, staff and faculty. Utilizing the One Book, One U program, the book club mission is to explore the human experience through literature and create a space for connection and compassion. Participants will engage in intimate conversations on topics often missing in medical education. A limited number of complementary copies of this year's selection, So You Want to Talk About Race, are available for members. The first meeting will take place on March 30th at 7pm followed by monthly meetings through October. For more information, contact Andrea Mortley at amortley@med.miami.edu.
Representation in Media

Spring 2021
To celebrate diverse representation in media and further challenge mass media forms to approach their art with their diverse viewership in mind, Sigma Tau Delta, United Black Students, Federacion de Estudiantes Cubans, SpectrUM, Asian American Student Association, and the School of Communication are producing a video anthology composed of short videos of UM students talking about their favorite book, poem, tv series, movie, painting, etc. that features or is written by an author underrepresented in media. These videos will focus on what the media form represents to the individual, the impact it has by featuring or being produced by someone underrepresented in media, or simply the beauty of the storytelling in relation to its expression of our diverse reality. The individual videos will be released on Sigma Tau Delta's and affiliated groups' social media platforms throughout the months of February and March 2021. In late March, a full video composed of all the individual submissions received will be posted.
Spotlight: Artists of Color in the Performing and Visual Arts

March 4th, 2021 at 5:30pm
UM's Frost School of Music and the Lowe Art Museum invite you to join them for a conversation with two renowned artists: Valerie Coleman, Flutist and Composer, Assistant Professor of Performance, Chamber Music, and Entrepreneurship in the Frost School, and Beverly McIver, Contemporary Artist, Professor of the Practice of Art, Art History, and Visual Studies at Duke University. Moderated by Melvin Butler, Associate Professor of Musicology in the Frost School, this discussion will center on the artists' creative output and call attention to how issues of race, intersectionality, and social justice influence the creation and reception of their professional work.
One Book, One U: Race and Research

Tuesday, April 27, 2021 from 9:30-11:30am
Join our nine U-LINK Social Equity teams as they demonstrate the connections between this year's One Book, One U selected text, So You Want to Talk About Race, and U-LINK scholarship by highlighting their activities addressing social inequality. The series of lightning presentations will be followed by a discussion by Dr. Zinzi Bailey, who will draw connections between the book, its critical message on anti-black racism, and our U-LINK teams' work. Register here. This event is presented by the Office of the Vice Provost for Research and Scholarship.