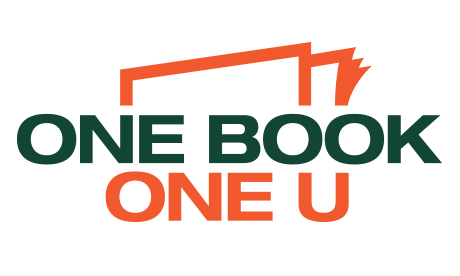 2021-2022 Archive
---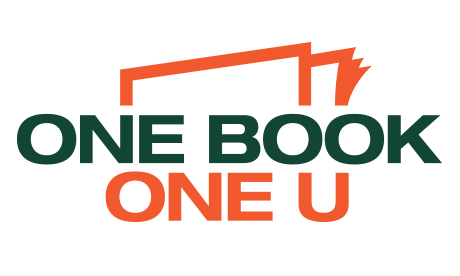 One Book, One U Selection for Academic Year 2021-2022
Evicted: Poverty and Profit in the American City
by Matthew Desmond

The University of Miami has supported the One Book, One U program since 2017 when Professors Chantel Acevedo (English) and Osamudia James (Law) received a SEEDS grant to establish a common reading program. The Office of Institutional Culture then became a strategic partner, citing the program's alignment with the Quad Report for the Culture of Belonging and the program continued its mission of promoting discussions of diversity, equity, and inclusion. In 2020, University of Miami Libraries (UML) announced their plans to become the official home for the One Book, One U program. As a central entity serving all members of the university community, UML is uniquely positioned to ensure that the program continues to have a significant impact across our campuses.
As we approach the 2021-22 academic year, the UM community continues to feel the effects of the pandemic, struggling to cope with a myriad of social and economic issues illuminated by the global health crisis. As we attempt to address deep-rooted systems of oppression and consider pressing economic issues such as a living wage and affordable housing, our selection committee recognizes the importance of offering a venue for discussion and understanding. As such, the committee, comprised of representatives from every school/college, the student body, and other key stakeholders, has chosen Evicted: Poverty and Profit in the American City by Matthew Desmond as our next One Book, One U text. According to reviewer, Katha Pollit, "By examining one city through the microscopic lens of housing, …[Desmond] shows us how the system that produces…pain and poverty was created and is maintained. I can't remember when an ethnographic study so deepened my understanding of American life."
We look forward to reaffirming the One Book, One U program's mission to attend to concerns of race, ethnicity, equity, and inclusion through various programming in the 2021-22 academic year. As in the past, we will send an invitation to units on campus to submit ideas for programming related to the book's themes and we will provide updates on the program as they become available.
Related Links
Instructor's Resource Guide
Instructor Reading Group
Schedule of Events
UNIVERSITY OF MIAMI EVENTS
Online Keynote Event with author Matthew Desmond
February 15, 2022, 7:00 p.m., via Zoom
Join us to hear Matthew Desmond discuss his book, Evicted: Power and Profit in the American City.  Desmond's text is a riveting and moving ethnographic study of the affordable housing crisis in the United States, and it poignantly shows how access to the American Dream can be determined—and undermined—by racial and gendered injustices. "Evicted is astonishing—a masterpiece of writing and research that fills a tremendous gap in our understanding of poverty," says author and journalist Rebecca Skloot. "Evicted is a must read for anyone who cares about social justice in this country." The event includes an interview with Desmond and Robin Bachin, Assistant Provost for Civic and Community Engagement and Charlton W. Tebeau Associate Professor of History at University of Miami, with a question and answer segment to follow.
Evicted: The Debrief Chat with Jeffrey M. Hearne, Esq.
February 15, 2022, 8:20 p.m. via Zoom
The HOPE Public Interest Resource Center at the University of Miami School of Law and the University of Miami Sociology and Criminology Club will co-host a debrief discussion after the One Book, One U conversation with Matthew Desmond, author of Evicted, on February 15th. The Debrief Chat will feature special guest, Jeffrey Hearne, Director of Litigation at Legal Services of Greater Miami and Advocacy Director of LSGMI's Tenants' Rights Project. He is also the Director of Miami Law's Tenants' Rights Clinic. Mr. Hearne represents low-income tenants, with a focus on those tenants living in subsidized housing, mobile homes, and foreclosed properties. He will talk about the state of evictions/eviction defense in Florida, bringing in the themes presented by the book, Evicted, and the author presentation. All are welcome, whether you have completed the book or have a general interest in learning more.
Andrew Ross Presentation on Sunbelt Blues: The Failure of American Housing
January 21, 2022, 4:00 p.m., Perez Architecture Center 110, School of Architecture
Through visceral, frontline reporting from the motels and encampments dotting central Florida, renowned social and cultural analyst Andrew Ross exposes the overlooked housing crisis sweeping America's suburbs and rural areas, where residents suffer ongoing trauma, poverty, and nihilism. As millions of renters face down evictions and foreclosures in the midst of the COVID-19 recession, Ross reveals how the Sunbelt cocktail of ineffective government planning, property market speculation, corporate investment in housing, and poverty wages have combined to create this catastrophe. Urgent and incisive, Sunbelt Blues offers original insight into what is quickly becoming a full-blown national emergency.
Andrew Ross is a Professor of Social and Cultural Analysis at New York University. He contributes to newspapers such as the New York Times and is author or editor of more than 25 books, including Bird On Fire: Lessons from the World's Least Sustainable City. His new book is Sunbelt Blues: The Failure of American Housing (Holt/Metropolitan Books, 2021). More information is at andrewtross.com.
Climate and Racial Justice: Energy and Housing Justice in a Changing Climate
November 1, 2021, 6:00 p.m., via Zoom
Join the Climate Risks and Preparedness Group at the Rosenstiel School of Marine, Atmospheric, and Earth Science for a discussion about the interconnections between energy, racial justice, and housing. Speakers include Denise Abdul-Rahman, Environmental Climate Justice Chair of the Indiana State Conference of the NAACP; Sanya Carley, energy economics and policy professor at Indiana University; and Khalil Shahyd, Senior Policy advisor on equity, environment, and just communities at the Natural Resources Defense Council (NRDC). Conversation topics will include a just transition and the nexus of energy, built environment, and housing. See the Climate and Racial Justice Talk Series website for more information.
Evicted: A View from Miami
October 20, 2021, 12:30 p.m., via Zoom
Join HOPE Fellows and leading advocates, Jeffrey Hearne from Legal Services of Greater Miami and Zaina Alsous from the Miami Workers Center, for a conversation about the housing and eviction crisis facing our community. The speakers will discuss Miami's longstanding housing challenges, the current state of the crisis and share advocacy strategies to protect those most affected. Jeffrey M. Hearne is the Director of Litigation at Legal Services of Greater Miami, Inc., where he oversees and provides a strategic focus to significant litigation across all practice areas. Jeff has dedicated much of his 20-year career at LSGMI to preventing evictions and enforcing tenants' rights. He is also the Director of the Tenants' Rights Clinic at the University of Miami School of Law and is a former co-chair of the Florida Housing Umbrella Group, the statewide association of tenant advocates. Zaina Alsous is the Organizing and Advocacy Manager at the Miami Workers Center, a membership-based organization that seeks to build power among low-wage care workers and tenants in Miami.
RELATED EVENTS
A Place to Call Home: Affordable Housing in Florida, with the Florida Commission on the Status of Women
September 14, 2021, Noon
The Florida Commission on the Status of Women invites you to attend a virtual Lunch and Learn – A Place to Call Home: Affordable Housing in Florida.  An expert panel of industry leaders will discuss the challenges of affordable housing and share resources that are available to assist women and families.  This virtual, non-partisan event is free and available to the public.