Assistance & Instruction
During staff hours, we are available to instruct you on any or all of our software or equipment. We don't know everything (that's a lot of software) but we will work with you to come to a solution for any problem you may have. Drop-ins are welcome, but appointments are better if you need more extensive and one-on-one help.
To make an appointment for software consultation please call or email us at:
creativestudio@miami.edu
Class Instruction
Faculty members who are interested in integrating a digital aspect into their classes or assignments should consult with Vanessa Rodriguez, Creative Studio manager. We may be available to give project specific instruction to small groups of students or just to help you come up with ideas for creating a reasonable digital media project.
Most popular class demonstration requests are : Presentation Software & Skills, Intro to Video Production, and Creative Studio tour.
Tutorials just a click away
Lynda.com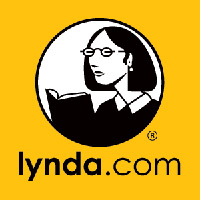 UMIT offers access to lynda's 95,000+ "how-to" videos on a wide range of software applications. Click the link below to sign into Lynda using your myUM account.
miami.edu/lynda