Navigate to...
About Us

Research Services

Collections

Goizueta Academic Programs

Public Events

Conferences
2019 New Directions in Cuban Studies – Meet the Panelists
---
The 2019 New Directions in Cuban Studies conference brings together 30 scholars and emerging scholars from institutions around the world. Panelists, discussants, and moderators include: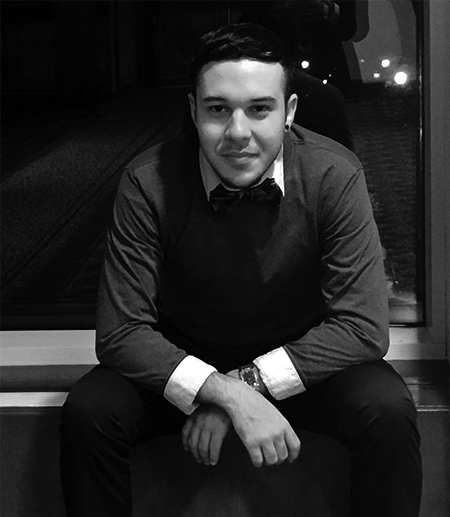 Andy Alfonso
Princeton University
Andy Alfonso is a fourth-year Ph.D. candidate at Princeton University, where he studies some of the shadow lives of the Cuban Revolution, that is, journeys and discourses that exceed the limits of "official" narratives while challenging the linear, organic teleology of "national History." Before studying at Princeton, he earned a B.A. from Cornell University, graduating summa cum laude with a senior thesis on Cuban aesthetics, politics, and ethics in the 21st century. His research interests lie at the intersection of historiography, literature, and cartography, with a special focus on diasporic, circum-Atlantic exchanges from the colonial period to the present. He currently works as a McGraw Graduate Teaching Fellow as well as an Application Mentor for Crimson Education. He has published some of his work in Cuba Counterpoints, Hypermedia Magazine, and the New West Indian Guide.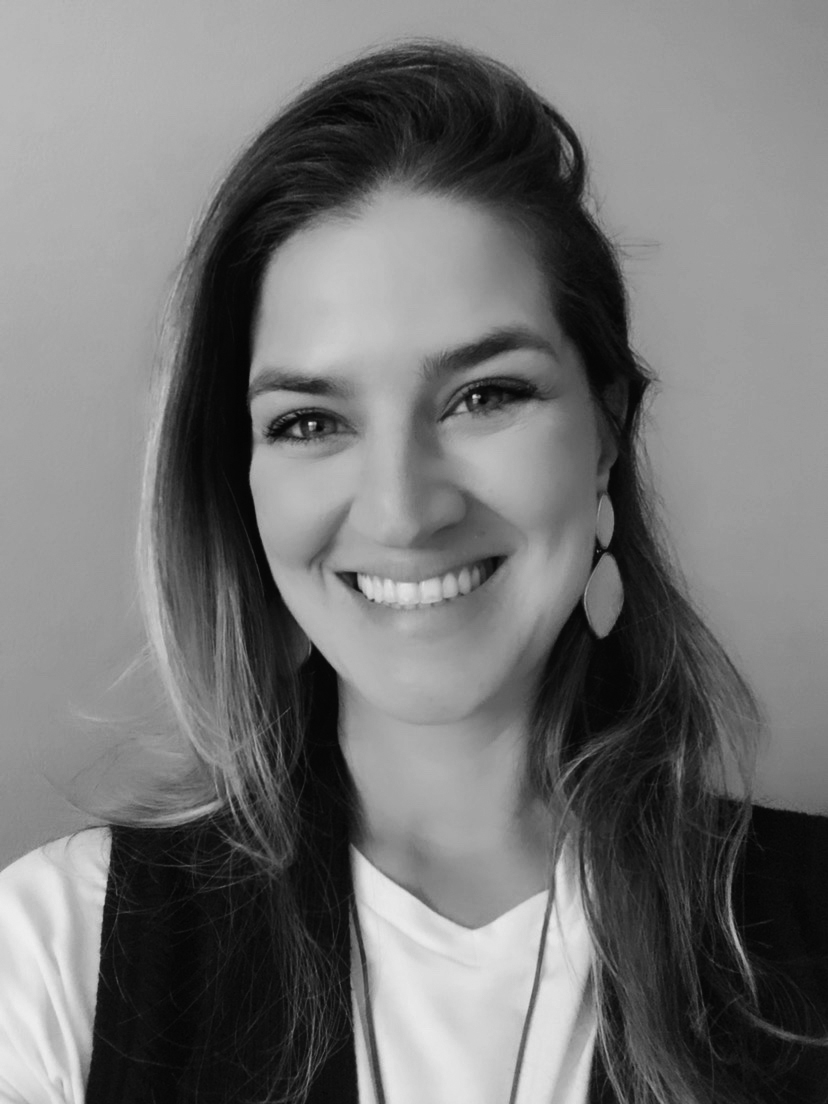 Laura Almeida
Pennsylvania State University
Laura Almeida is a Ph.D. candidate in the Art History department at Penn State specializing in Latin American contemporary art. Her dissertation investigates how "forgetting" becomes an artistic tool for political resistance, among Latin American artists, against North American dominant narratives. Through a global and interdisciplinary approach, achieved by bridging the field of art history with memory studies and decolonial theory, Laura hopes to reevaluate the place of "forgetting" in art in the decades preceding and following the end of the Cold War. Laura is currently a curatorial fellow at the Denver Art Museum, where she has been conducting research on global contemporary art, with a focus on Latin America.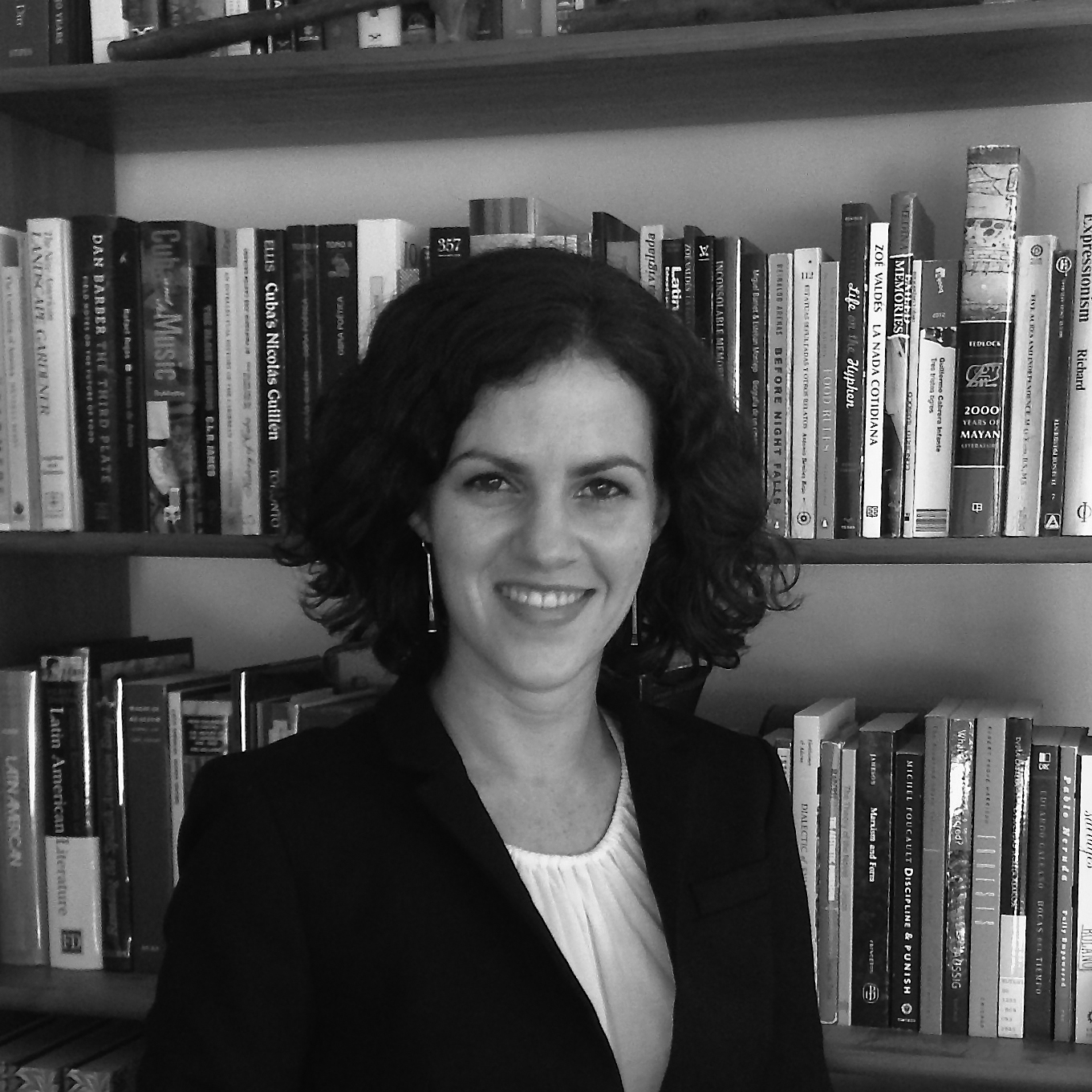 Elise Arnold-Levene
Mercy College
Elise Arnold-Levene is an Assistant Professor of Spanish at Mercy College in Dobbs Ferry, New York. She holds an M.A. and Ph.D. in Latin American and Iberian Cultures from Columbia University and a B.A. in Hispanic Studies from McGill University. She specializes in 19th- and 20th-century Latin American and Caribbean literature and cultural studies. Her interests include Afro-Cuban studies, visual and material culture, and intellectual history. She works at the intersection between literature, history, and anthropology.
Her current research project centers on Lydia Cabrera and takes a holistic approach to the study of this central figure in 20th-century Cuban culture. It explores Cabrera's work as a writer and anthropologist, her dictionaries and glossaries of Afro-Cuban languages and traditions, and her work on conservation of Spanish colonial architecture and antiques in Old Havana and the surrounding area.
Elise has taught courses on Latin American literature and culture at Columbia University and Mercy College including "Hispanic Caribbean Literature and Film" and "Afro-Hispanic Literature." She has studied at the University of Havana, and in 2017, she conducted research in Cuba sponsored by the Northeast Modern Language Association Research Fellowship and the Mercy College Greenwald Faculty Development Award. She was a 2015-2016 Cuban Heritage Collection Graduate Research Fellow at the University of Miami.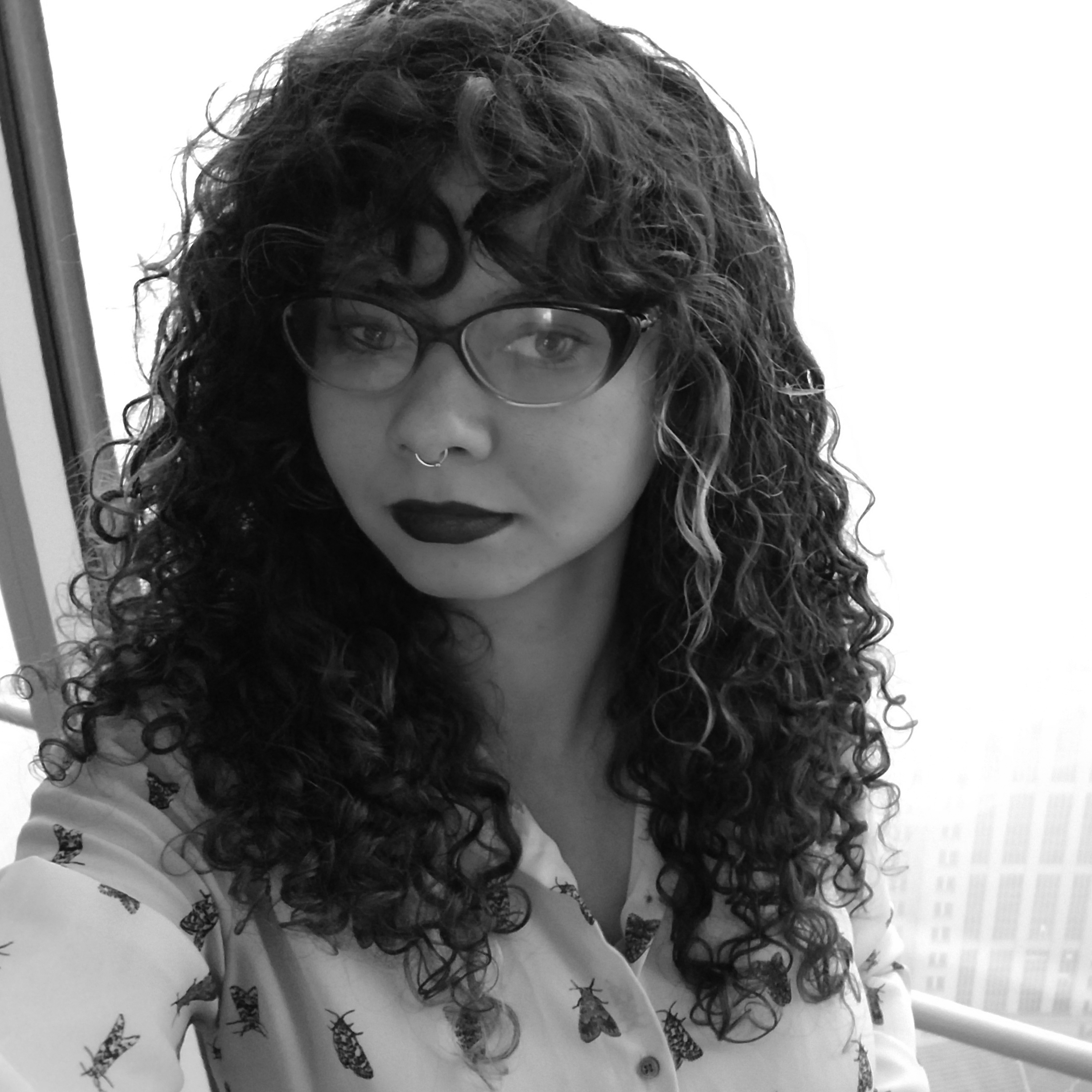 Jennifer Caroccio Maldonado
Rutgers University – Newark
Jennifer Caroccio Maldonado is a scholar, writer, and poet from Queens, New York. Currently, she is pursuing a Ph.D. in American Studies at Rutgers University-Newark (RU-N). Her research interests include Latinx culture & literature, U.S. cultural production, graphic novels, and women of color feminist theories. She was a 2017 Hispanic Scholarship Fund Scholar and presently, she is a Henry Rutgers Graduate Fellow. In January 2019, she won a course re-design grant from the Lumina Fund for Racial Justice and Equity. She recently won First Place and People's Choice at the 2019 3-Minute Thesis competition at RU-N. Her public criticism is found online at The Establishment and Bold Media. Jennifer has published poems in Poydras Review, the 2016 New Voices Series collection and Post-Traumatically Stressed Feminist anthology. She received her B.A. in English from CUNY Queens College and her M.A. in English from CUNY Brooklyn College.

Arachu Castro (Discussant)
Tulane University
Arachu Castro, Ph.D., M.P.H., is Samuel Z. Stone Chair of Public Health in Latin America and Director of the Collaborative Group for Health Equity in Latin America at Tulane School of Public Health and Tropical Medicine. Her major interests are how social inequalities are embodied as differential risk for pathologies common among the poor and how health policies may alter the course of epidemic disease and other pathologies afflicting populations living in poverty.
Dr. Castro works at the intersection of medical anthropology and epidemiology and has a focus on reproductive health, maternal and child health, and infectious disease from a health equity perspective. Most of her current research takes place in Cuba and the Dominican Republic. Prior to joining Tulane in 2013, she was Associate Professor of Global Health and Social Medicine at Harvard Medical School. Among other awards, Dr. Castro is the recipient of the 2005 Rudolf Virchow Award and the 2010 Guggenheim Fellowship. In 2012 she was named Fellow of the Society for Applied Anthropology and in 2017 she became President of the Society for Medical Anthropology of the American Anthropological Association. She is in the Board of Directors of Medical Education Cooperation with Cuba (MEDICC) and in the Executive Committee of the Health Equity Network of the Americas. Her research has been funded by the National Institutes of Health, the Ford Foundation, Atlantic Philanthropies, the Maternal Health Task Force, UNICEF, the Pan American Health Organization, UNAIDS, Tulane University, and Harvard University, among others. She has a Ph.D. in social anthropology and ethnology from the École des Hautes Études en Sciences Sociales in Paris (1996), a Ph.D. in social sciences and health from the University of Barcelona (1997), and a M.P.H. from Harvard School of Public Health in Boston (1998).

Natalie Catasús
Emory University
Natalie Catasús is a doctoral student in Emory's Comparative Literature Department. She holds an M.A. in Visual and Critical Studies, an M.F.A. in Writing from California College of the Arts, and a B.A. in Literature and Spanish from New College of Florida. Her research focuses on Cuban and Caribbean literature and visual culture. Prior to arriving at Emory she worked for Voice of Witness, a nonprofit that advances human rights through oral history and education. She is also the author of a poetry chapbook titled Flight, published by Volumes Press.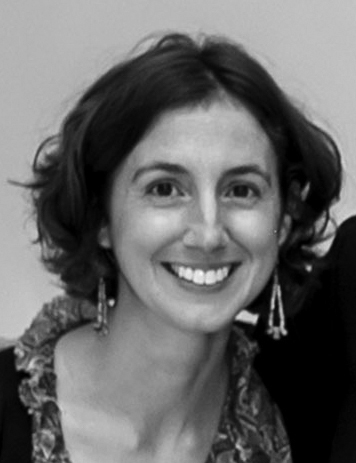 Alyson Cluck
University of Maryland
Alyson Cluck is a Ph.D. Candidate in Art History at the University of Maryland, where she specializes in modern and contemporary art of the Americas. Her dissertation focuses on Cuban artist Zilia Sánchez's signature three-dimensional canvases, known as "erotic topologies," within an interdisciplinary and diasporic framework. Emphasizing Sánchez's New York period (1960–71), it explores the artist's topologies in relation to new forms of abstraction, discourses of the body, and collaborations across art, poetry, and theater within her Cuban and Caribbean émigré circles. Alyson is a 2019 Goizueta Graduate Research Fellow at the Cuban Heritage Collection and recently served as a 2018–19 University of Maryland Museum Fellow at The Phillips Collection, where she contributed to the museum retrospective and catalogue Zilia Sánchez: Soy Isla.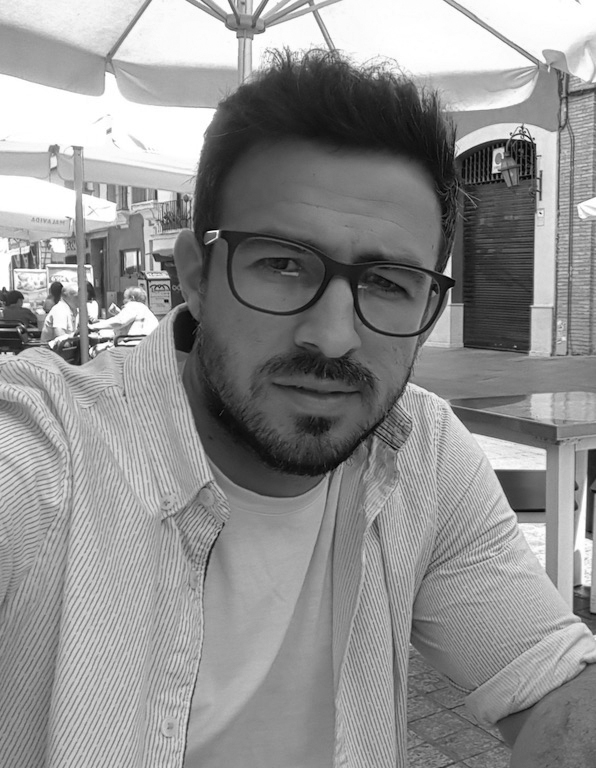 Ahmed Correa
University of California, Merced
Ahmed Correa graduated with honors in the Law School of the University of Havana. He did a Master in Sociology in the Latin-American School of Social Science in Ecuador (FLACSO). His M.A. research titled Del Caribe a la mitad del mundo: migración cubana en Ecuador was published by Abya Yala in 2014. In Ecuador, he also worked as a legal advisor for asylum seekers and refugees for the NGO Asylum Access, and as an adjunct researcher for the Sociology and Gender Studies Department of FLACSO. He is currently a third-year Ph.D. student in the Interdisciplinary Humanities Program at UC Merced.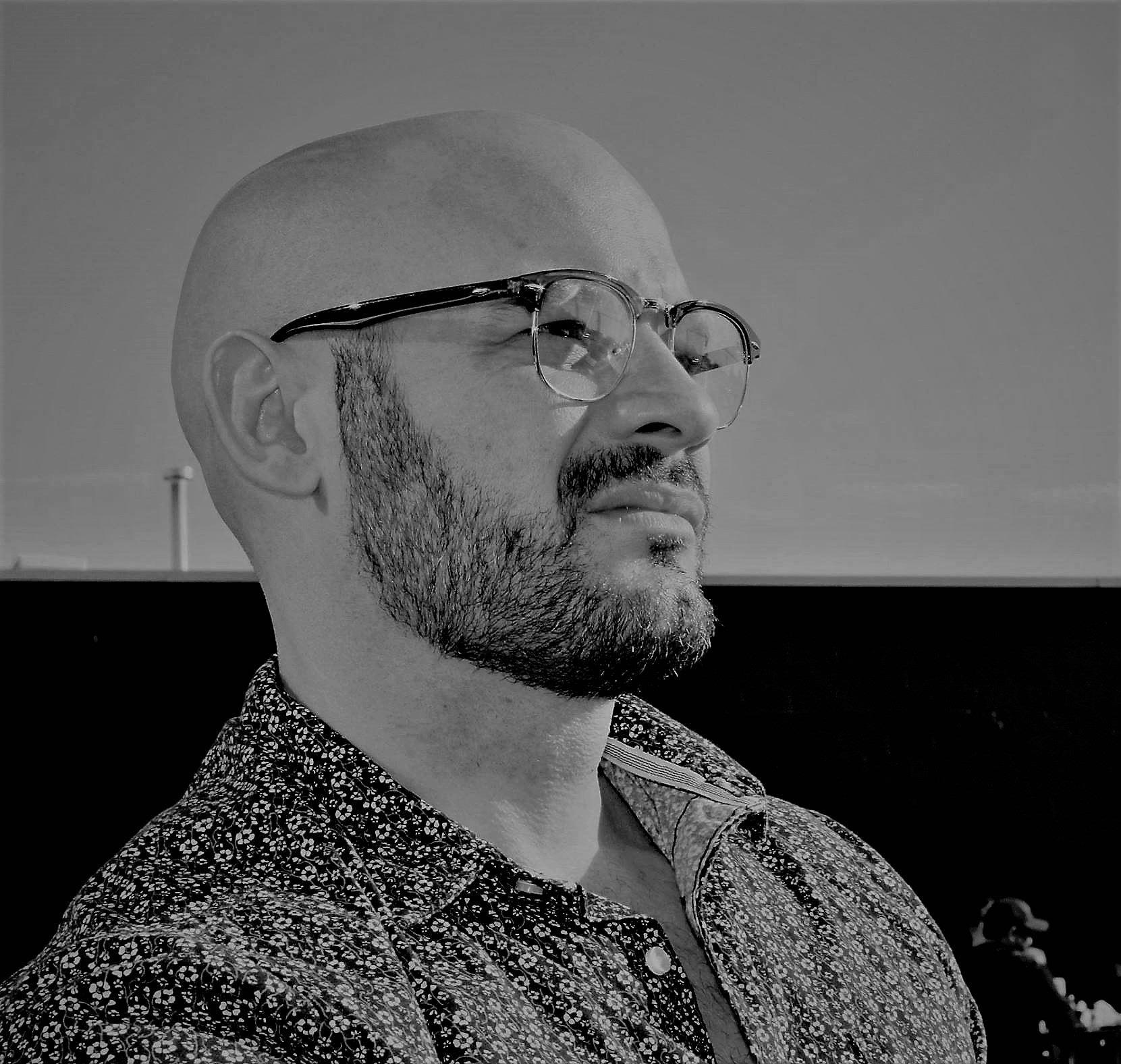 Jorge Felipe González
Harvard University
Jorge Felipe González defended his Ph.D. dissertation Foundation and Growth of the Cuban-based Transatlantic Slave Trade, 1790-1820, at Michigan State University in May 2019. His dissertation explores how Cuba became an active transatlantic slave trading colony and the epicenter of that commerce in the North-Atlantic during the nineteenth century. He also analyzes the connections that Cuban merchants established in different African outposts on what is now the countries of Guinea-Conakry and Sierra Leone. He argues that the expansion of the Cuban slave trade affected the socio-political landscape of those regions. Felipe has worked on a variety of digital projects pertaining to the slave trade. Currently, he is a Mellon Postdoctoral Fellow at the Hutchins Center for African and African American Research. He is working with David Eltis on a new section of the Transatlantic Slave Trade Database called PAST, People of the Atlantic Slave Trade, which lists slave traders such as owners, captains, and financiers. Felipe is the coauthor of the article "The Baptismal Record Database for Slave Societies (BARDSS)" in the Journal of Global Slavery. He also coauthored with D. Eltis the book chapter "The Rise and Fall of the Cuban Slave Trade: New Data, New Paradigms," and is the author of "Reassessing the Slave Trade to Cuba, 1790-1820," both to be published in the upcoming book From the Galleons to the Highlands (University of New Mexico, January 2020).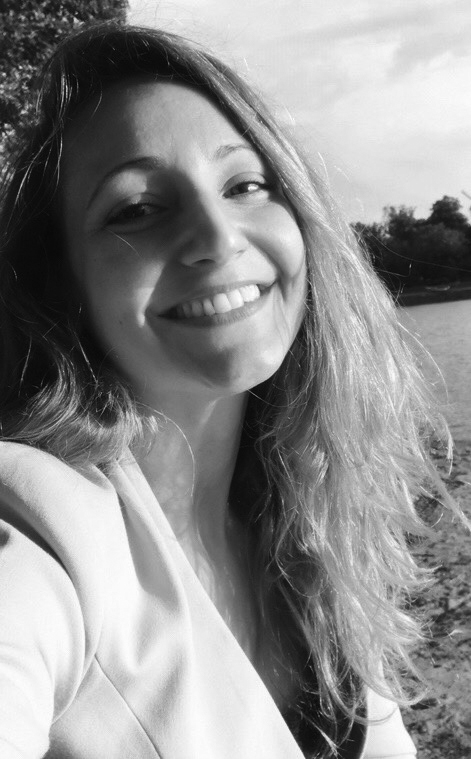 Sara García Santamaría
Blanquerna – Universitat Ramon Llull (Spain)
Sara García Santamaría is an associate teacher in Global Communication at Blanquerna – Universitat Ramon Llull. She completed a M.A. in Global Journalism at University of Sheffield and obtained a Ph.D. at the same institution, looking at media and populism in post-revolutionary Cuba. Sara is vice chair of the Political Communication section at the International Association for Media and Communication Research, IAMCR. As a lecturer, she has taught modules on intercultural communication, global communication, digital media, and media in Latin America. She is part of the "Media Flows" research group and a founding member of "Media and Governance in Latin America."
Sara's research has benefited from grants from the Internet Policy Observatory (Annenberg, University of Pennsylvania), the Institute of Latin American Studies (ILAS), the Society of Latin American Studies (SLAS), and the David Nicholls Foundation (University of Oxford). Thanks to these grants, she has been conducting fieldwork at University of Havana (Cuba) since 2013. Some of her recent publications include "The Sovietisation of Cuban Journalism: The Impact of Foreign Economic Dependency on Media Structures in a Post-Soviet Era" (2018), ALAIC-Revista Latinoamericana de Ciencias de la Comunicación; "La construcción histórica del pueblo cubano en momentos de debate nacional" (2018), in: Oller Alonso, M. (Ed.) La transformación del discurso mediático cubano. Una mirada a través de la prensa institucional (Cuadernos Latina de Comunicación), and "Divide and Conquer: Media, Hegemony and Polarisation in Latin America" (2015) in: Zielonka, J. (Ed.) Media and Politics in New Democracies: Europe in a Comparative Perspective (Oxford University Press).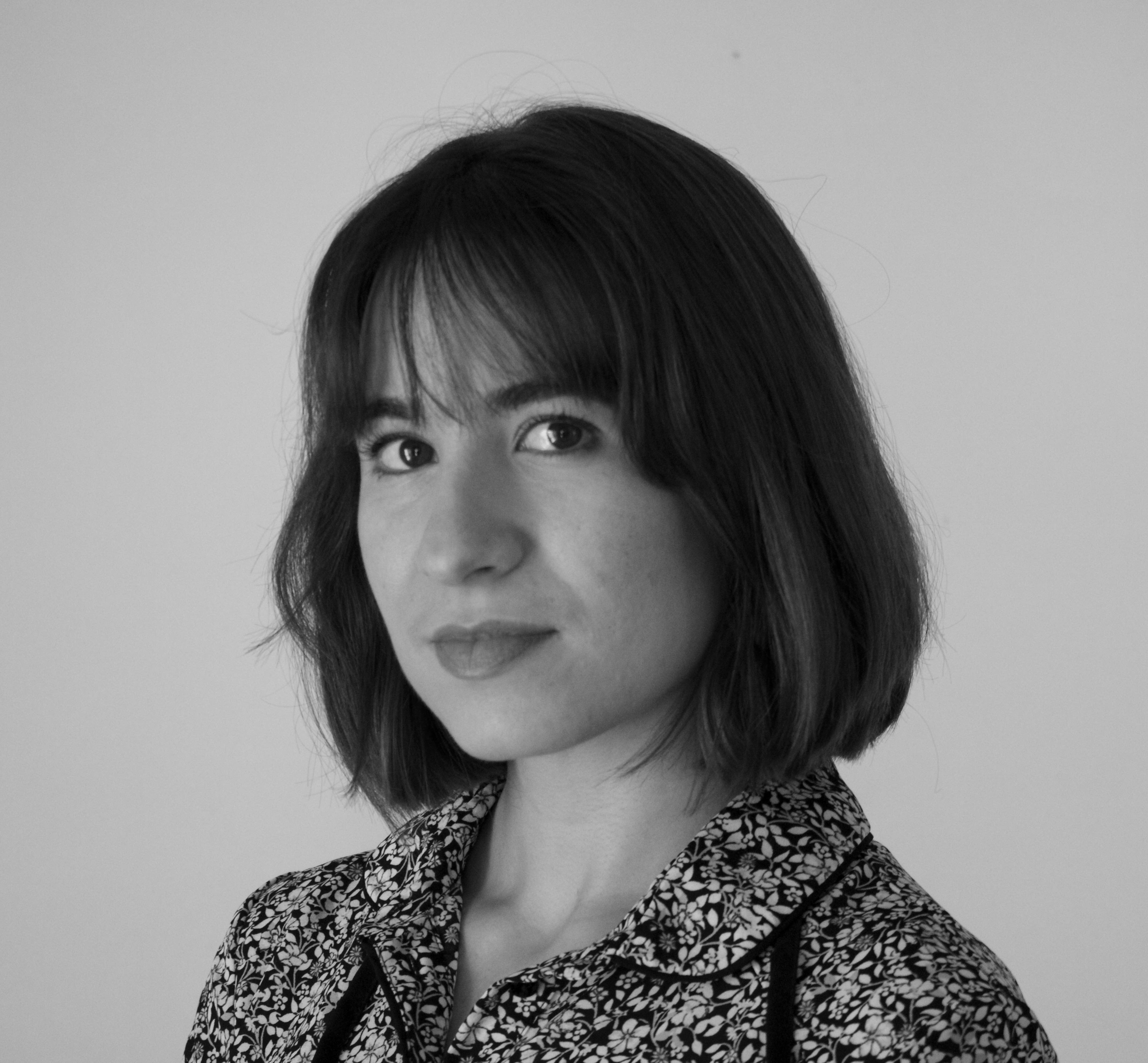 Miranda M. García
University of Michigan
Miranda García is a doctoral student in the University of Michigan Department of Anthropology. She studies consumption, mass media, and identity in Cuba and its diaspora. Her work draws on ethnography, oral history, and semiotic analysis to explore topics ranging from collective memory in Little Havana nostalgia shops to her current project on Cuba's emerging advertising industry. Miranda takes an interdisciplinary and multimedia approach to academic inquiry, pairing more traditional research with film and other media forms. Miranda is a fellow at the National Science Foundation, as well as the Weiser Center for Emerging Democracies. She received a B.A. in anthropology and art history from The University of Chicago, where she was also a Mellon Mays Fellow.

María A. Gutiérrez Bascón
University of Turku (Finland)
María A. Gutiérrez Bascón is a Postdoctoral Researcher in the John Morton Center for North American Studies at the University of Turku (Finland). She is part of a three-year research project titled Cuba in Flux: Visualizing Urban Transformation in Havana, which interrogates the ways in which Cuba's capital city is experiencing crucial developments in relation to new investment-driven construction, further expansion of the tourism industry, and increased access to the Internet. She received her Ph.D. in Hispanic and Luso-Brazilian Studies from the Department of Romance Languages and Literatures at The University of Chicago in 2018. Entitled La Habana imaginada: Nostalgia, ruinas y utopía después de 1990, her dissertation investigated the ways in which the city of Havana has been imagined since the fall of the Berlin Wall, with a particular emphasis on documentary film, literature, architecture, and urbanism. Dr. Gutiérrez is also working on a book manuscript based on her doctoral work, which she completed thanks to a Mellon Humanities Dissertation Completion Fellowship.

Katrin Hansing (Discussant)
City University of New York
Katrin Hansing is Associate Professor of Anthropology at City University New York (CUNY) and Senior Fellow at the German Institute for Global and Area Studies (GIGA). Prior to her tenure at CUNY she was the Associate Director of the Cuban Research Institute at Florida International University. As a social anthropologist Katrin has spent the past twenty years conducting research in Cuba and its diaspora. Her main areas of interest and expertise include: 'race'/ethnicity, social movements, inequality, migration/transnational ties, and memory. Currently she is writing up the findings from a German Research Council funded project on the impact of migration and remittances on racial inequality in contemporary Cuba. Katrin received her Ph.D. from Oxford University. She is the author of many scholarly and policy publications as well as the director of the documentary film, Freddy Ilanga: Che's Swahili Translator.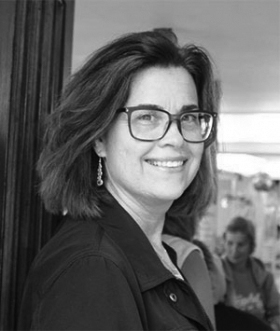 Sallie Hughes (Moderator)
University of Miami
Sallie Hughes, Associate Professor in the Department of Journalism and Media Management, earned her Ph.D. in Latin American Studies from the Roger Thayer Stone Center at Tulane University. She is the Faculty Director and Senior Faculty Research Area Lead for Latin American Studies at UMIA. Hughes is author of Newsrooms in Conflict: Journalism and the Democratization of Mexico (2006) and co-author of Making a Life in Multiethnic Miami: Immigration and the Rise of a Global City (2014), as well as numerous other academic publications. She has presented her research at universities in the U.S., Mexico, Colombia, Guatemala, and the United Kingdom. Her journalistic work prior to entering academia appeared in The Miami Herald, The Washington Post and Maclean's of Canada, among other outlets. She teaches courses in international communication and ethnic media, and oversees UMIA programming for faculty and graduate students.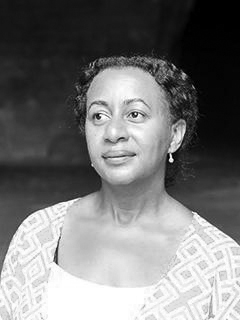 Erica Moiah James (Moderator)
University of Miami
Erica Moiah James is Assistant Professor in the Department of Art and Art History at the University of Miami. Before arriving in Miami she taught at Yale University and was the founding Director and Chief Curator of the National Art Gallery of The Bahamas (NAGB). Her publications include, "Speaking in Tongues: Metapictures and the Discourse of Violence in Caribbean Art" (Small Axe, 2012); "Dreams of Utopia: Sustaining Art Institutions in the Transnational Caribbean" (Open Arts Journal, 2016); "Every Nigger is A Star: Re-imaging Blackness from Post Civil Rights America to the Postindependence Caribbean" (Black Camera, 2016) and "Charles White's J'Accuse and the Limits of Universal Blackness" (Archives of American Art Journal, 2016). She recently coedited a special issue of Small Axe, entitled "Art as Caribbean Feminist Practice" (March 2017). Her curatorial projects and essays include R Brent Malone, Reincarnation: A Retrospective Exhibition (NAGB, 2015); "Sunsplash" for the exhibition Nari Ward: Sun Splashed (Pérez Art Museum Miami, 2015); Caribbean Queer Visualities (Belfast, 2016 and Glasgow, 2017) and "Graham Fagen: Opus V" for the exhibition Graham Fagen: The Slave's Lament (Galerie de l'UQAM, Université du Québec à Montréal, 2017). Her forthcoming book is entitled After Caliban: Caribbean Art in the Global Imaginary.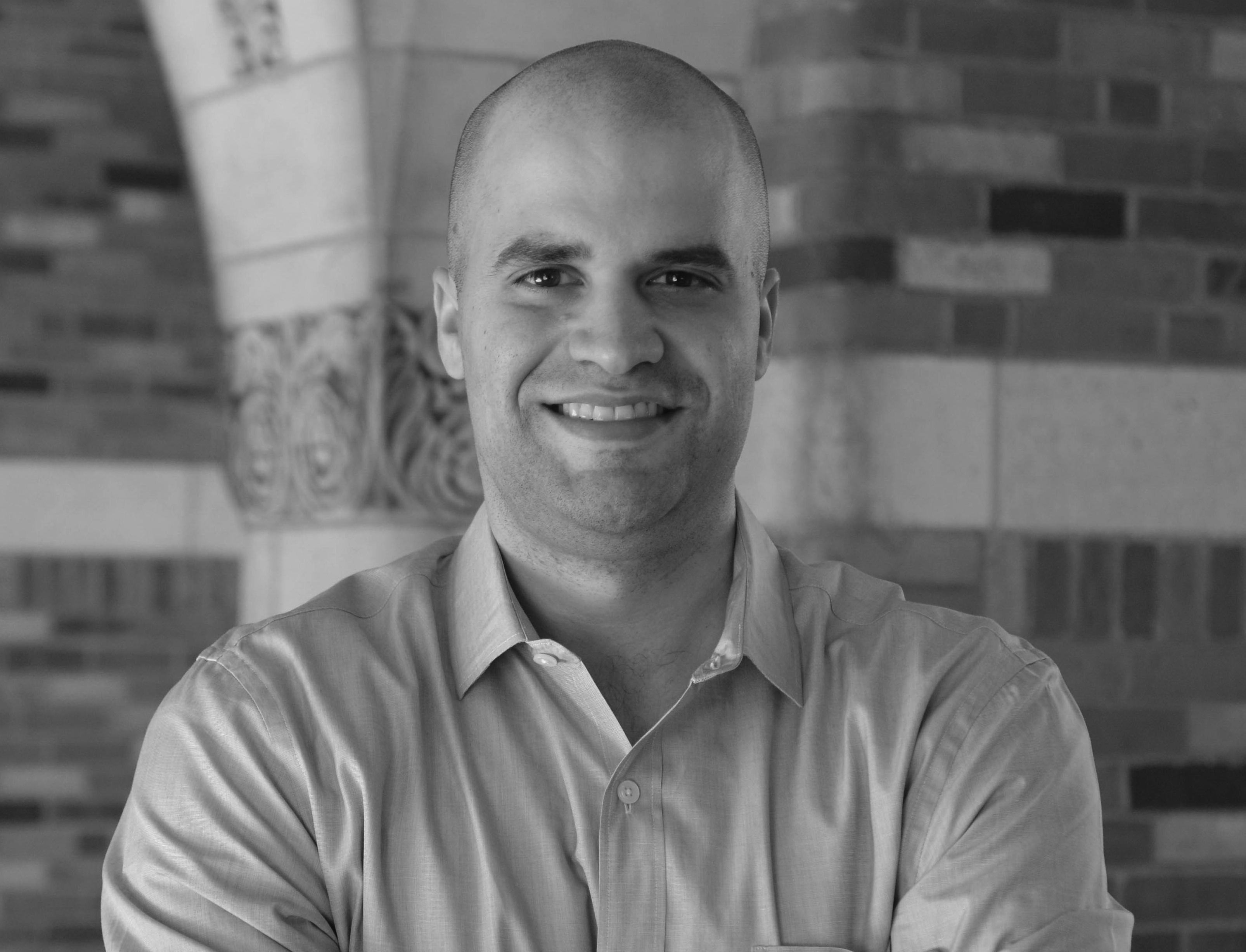 Albert S. Laguna (Discussant)
Yale University
Albert Sergio Laguna is Assistant Professor of Ethnicity, Race & Migration and American Studies and an affiliate faculty member in Latin American Studies and Spanish at Yale University. His research and teaching interests include transnational Latinx literatures and cultures, comparative ethnic studies, performance studies, and popular culture studies. His work has appeared or is forthcoming in Latino Studies, The Journal of Latin American Cultural Studies, Latin American Research Review, Contemporary Literature, Cultural Critique, Diario de Cuba, The Miami Herald, The Washington Post, and on CNN.com. His article, "Aquí Está Alvarez Guedes: Cuban Choteo and the Politics of Play," won the 2012 Article Award from the Latina/o Studies Section of the Latin American Studies Association. An article on radio in Cuban Miami received "Honorable Mention" for the Jack Rosenbalm Prize from the American Humor Studies Association. Laguna's first book, Diversión: Play and Popular Culture in Cuban America, won the 2018 Robert K. Martin Prize for Best Book from the Canadian American Studies Association, the 2018 Peter C. Rollins Book Prize from the Northeast Popular/American Culture Association, and received "Honorable Mention" from the Latina/o Studies Section of the Latin American Studies Association in 2019. An article from his current book project, "Edgardo Vega Yunqué and the Comedy of Race," was awarded the L.S. Dembo Prize from Contemporary Literature for best article published in that journal in 2018.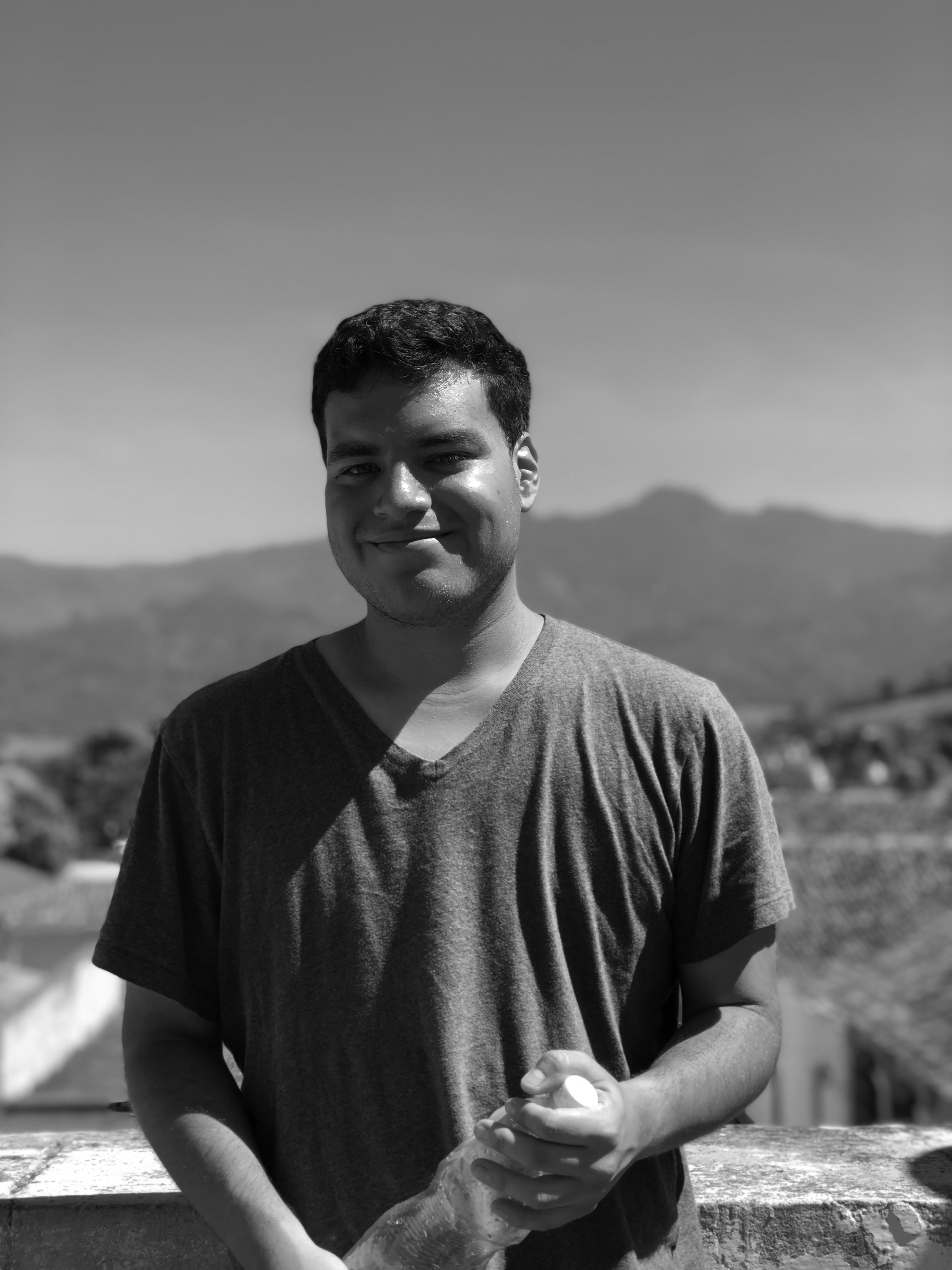 Brandon Mancilla
Harvard University
Brandon Mancilla was born and raised in Queens, New York, to an immigrant family from Guatemala. He received his B.A. from Williams College where he double majored in History and English. He is currently a Ph.D. candidate in Latin American & Caribbean history specializing in Afro-Latin American studies at Harvard University. His dissertation investigates the political, economic, social, and spiritual life of the black working class and peasantry during the Cuban Revolution. His project ultimately attempts to rethink the long Cuban Revolution as a geographically-fragmented process of insurrection and state formation resulting from the contradictions of a failed post-emancipation society. He was a Goizueta Graduate Pre-Prospectus Fellow at the Cuban Heritage Collection in the summer of 2019 where he spent most of his time researching the Lydia Cabrera Papers. Recently, he was appointed the new Managing Editor of the Cuban Studies journal. Before he began his doctoral studies, Brandon worked as a teaching fellow for a study abroad program in Cuba.

Lillian Manzor (Moderator)
University of Miami
Dr. Lillian Manzor is Associate Professor of Modern Languages and Literatures and Hemispheric Caribbean Studies at the University of Miami, and Founding Director of Cuban Theater Digital Archive. She is widely published in the field of Latin American and Latinx cultural studies and theater and performance studies. She co-edited Latinas on Stage (the first book on Latina performance artists); and Teatro cubano actual: dramaturgia escrita en los Estados Unidos (the first book on U.S. Cuban theater published in Cuba). She is currently finishing Marginality Beyond Return: U.S. Cuban Performances and Politics. She is coeditor of the series Sualos/Swallows, published jointly in Miami and Havana by Ediciones Alarcos and Ediciones CTDA. In addition to Cuban Theater Digital Archive, a platform for communication between politically-divided communities, Dr. Manzor's Digital Humanities publications include a bilingual online exhibit Cuban Theater in Miami: 1960-1980, and the multimodal book, El Ciervo Encantado: An Altar in the Mangrove. Her ongoing research project, Sites that Speak, uses GIS and Scalar to create a digital cultural map of Spanish performing arts spaces in Miami. Her research and cultural projects have been funded by the Andrew W. Mellon Foundation, National Endowment for the Humanities, American Council of Learned Societies, Ford Foundation, Rockefeller Foundation (Smithsonian Institution Theorizing Cultural Heritage Initiative), Cuban Artist Fund, and Puentes Cubanos. As a community engaged scholar, she works as dramaturg with theater companies in the United States, Cuba, and Latin America, and she is actively involved in developing US-Cuba cultural dialogues through theater and performance.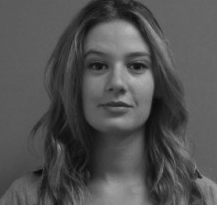 Alejandra Marks
Tulane University
Alejandra Marks is a Ph.D. student in cultural anthropology at Tulane University. Her dissertation research focuses on the practice of abortion as a form of fertility control in Cuba. Through an examination of moral and medical discourses and engagement with the everyday experiences of women and men, Marks seeks to understand how divergent representations and experiences of abortion simultaneously craft Cuban subjectivities. Marks holds an M.A. in Latin American Studies from Tulane University and a B.A., summa cum laude, in political science from Ohio University. Her M.A. thesis examined the development of generic and copied drugs in Cuba. Marks was awarded a National Institutes of Health-Minority Health Research Training grant (NIH-MHRT) (2016) and two Stone Center and Tinker Foundation grants (2015 and 2018).

Yolanda Martínez-San Miguel (Moderator)
University of Miami
Yolanda Martínez-San Miguel is the Marta Weeks Chair in Latin American Studies at the University of Miami. She received her B.A. from the University of Puerto Rico and her M.A. and Ph.D. from the University of California, Berkeley. She has taught at Princeton University (1997-2000), Rutgers, the State University of New Jersey (2000-2003; 2008-2017) and the University of Pennsylvania (2003-2008). She specializes in colonial, postcolonial Latin American, and Caribbean literatures. She is the author of four books: Saberes americanos: subalternidad y epistemología en los escritos de Sor Juana (Iberoamericana, 1999); Caribe Two-Ways?: cultura de la migración en el Caribe insular hispánico (Ediciones Callejón, 2003), awarded the Second Prize, Category: Research and Literary Criticism, by the Instituto de Literatura Puertorriqueña of the University of Puerto Rico in 2004; From Lack to Excess: 'Minor' Readings of Latin American Colonial Discourse (Bucknell, 2008); and Coloniality of Diasporas: Rethinking Intra-Colonial Migrations in a Pan-Caribbean Context (Palgrave, 2014). She co-edited two anthologies: Critical Terms in Caribbean and Latin American Thought (with Ben. Sifuentes-Jáuregui and Marisa Belausteguigoitia, Palgrave, 2016) and Trans Studies: The Challenge to Hetero/Homo Normativities (with Sarah Tobias, Rutgers University Press, 2016). She is co-editing an anthology with Michelle Stephens titled Contemporary Archipelagic Thinking: Towards New Comparative Methodologies and Disciplinary Formations and working on her fifth book, Archipiélagos de ultramar: Rethinking Colonial and Caribbean Studies, which uses comparative archipelagic studies as a historical and theoretical framework to propose a research agenda for the study of cultural productions in the Caribbean between 1498 and 2010.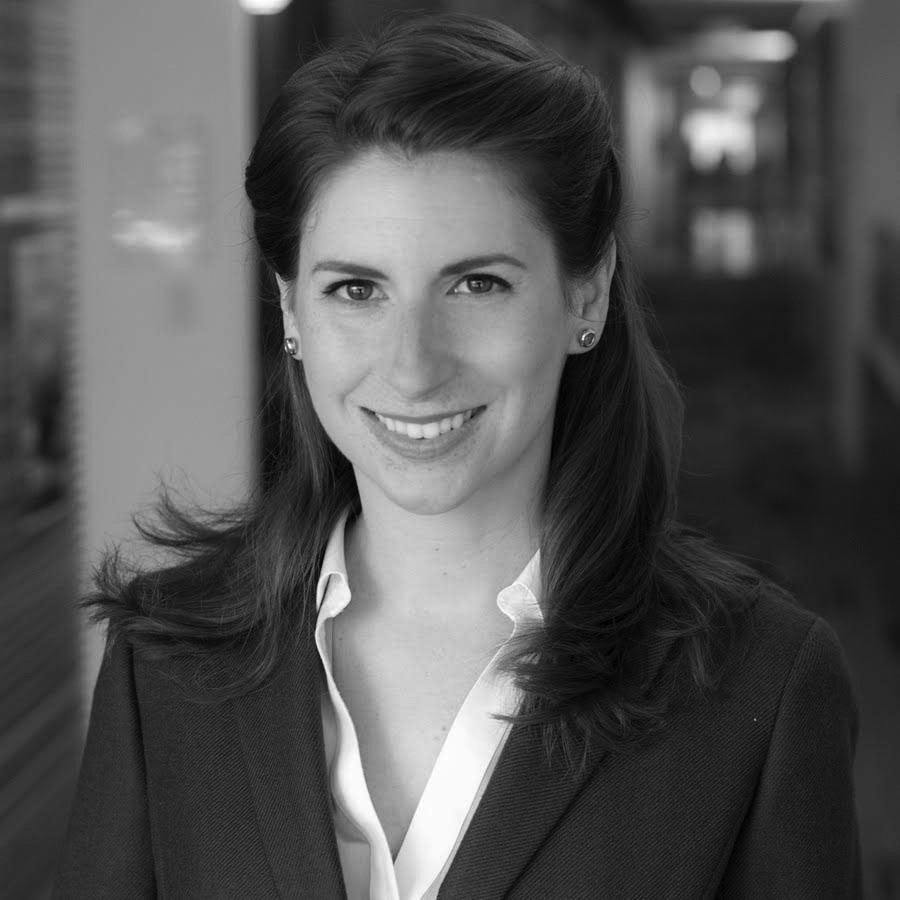 Jeanine Navarrete
Independent Scholar
Dr. Navarrete received her M.A. and Ph.D. in History at the University of North Carolina at Chapel Hill. She was formerly a Weiss Fellow at the UNC Graduate School of Arts and Sciences and a Goizueta Graduate Fellow at the University of Miami Cuban Heritage Collection. Her research interests include the Cuban diaspora in the American South and the history of South Florida. Her dissertation "Cubans Vote Cuban: Local Politics and Latino Identity in Miami, Florida, 1965 – 1985," argued that in Miami, Latino political power on Latino terms emerged through the work of Cuban and Puerto Rican civic leaders, progressive diversity policies at the municipal and county level, and widespread voter mobilization enabled by the Voting Rights Act Amendment of 1975. Dr. Navarrete is currently a federal policy analyst in Washington, D.C.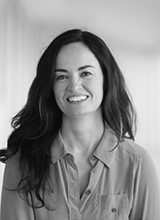 Anna Cristina Pertierra (Discussant)
Western Sydney University
Anna Cristina Pertierra's research uses ethnography to examine every day social practice, with a particular interest in media, consumption and material culture, and urban modernities. Regionally, her work focuses on Cuba, Mexico, and the Philippines. She is the author of Media Anthropology for the Digital Age (Polity, 2017), Locating Television: Zones of Consumption (Routledge, 2013, with Graeme Turner) and Cuba: the struggle for consumption (Caribbean Studies Press, 2011). She has edited the volumes Media Cultures in Latin America: Key Concepts and New Debates (Routledge, 2020, with Juan Francisco Salazar) and Consumer Culture in Latin America (Palgrave, 2014, with John Sinclair).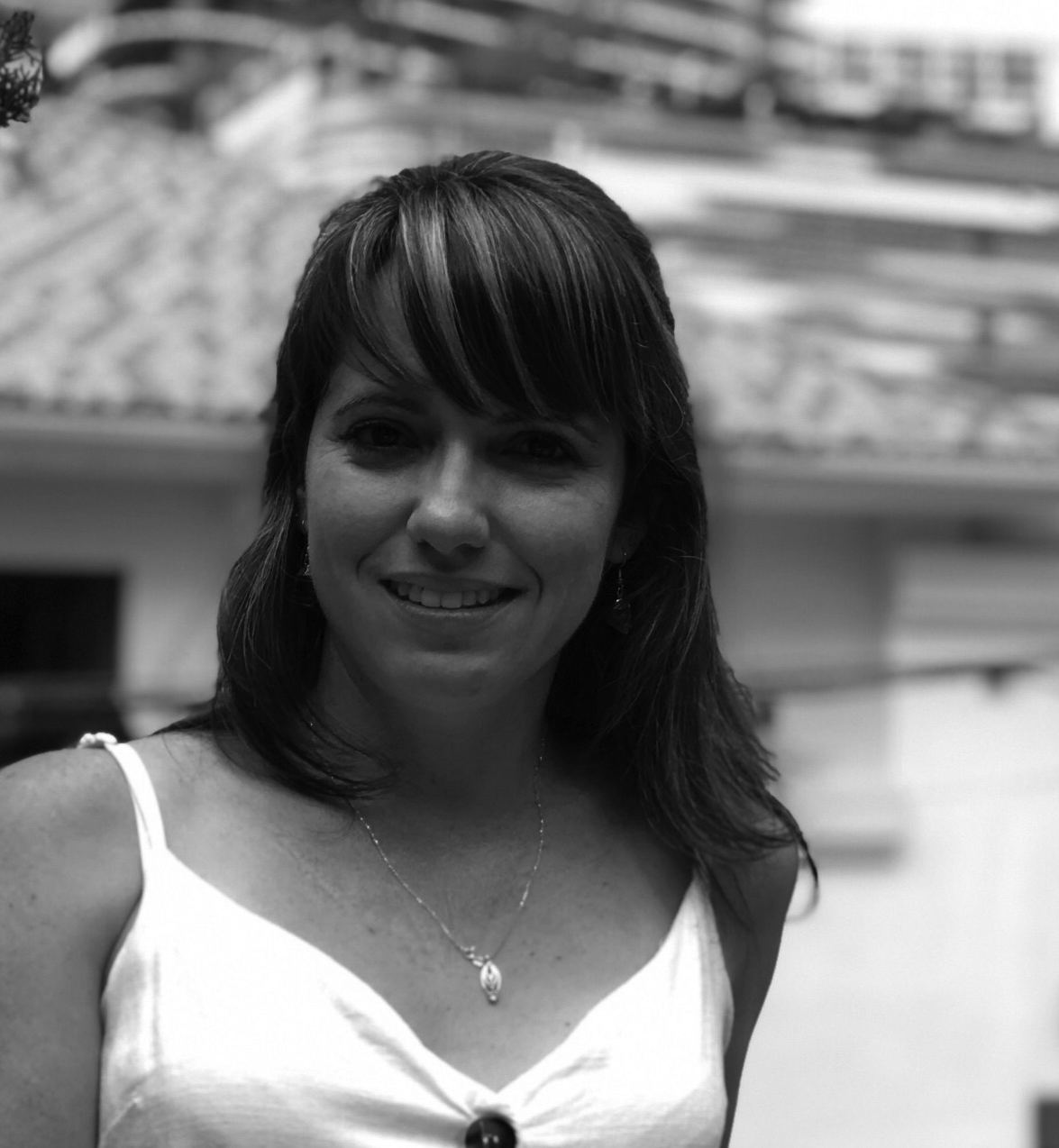 Olivia Pineiro Ramírez
University of Miami
Olivia Pineiro Ramírez completed a Bachelors of Science Degree in Biology at the University of Havana, Cuba, in 2009. Before graduation, she began working at the Fisheries Research Center as a volunteer; this position became full-time employment after graduation. For nearly seven years, she worked on a program to monitor the Caribbean spiny lobster fishery to improve management and regulation on this resource. This experience allowed her to gain a broader perspective not only of the status of the Cuban coastal ecosystems but also about living conditions of local people in coastal communities. She put this acquired knowledge to practice in coastal restoration and management in summer of 2014, working for G3 Consulting Ltd. in British Columbia, Canada where she learned to assess the anthropogenic stressors on freshwater ecosystems and determine ecosystems' health through the analysis of water and sediment quality. In 2016, she entered the Biology Master's Program at the City University of New York. Her Master's research allowed her to branch out from her previous work with invertebrates and tropical coastal ecosystems to study fish communities in temperate ecosystems. Currently, as a Ph.D. student at the University of Miami, she has returned to the Caribbean and wishes to study coastal processes that can be disrupted with sea-level rise and extreme storm events. Additionally, she is working on a side project to assess the water quality in the Florida Keys.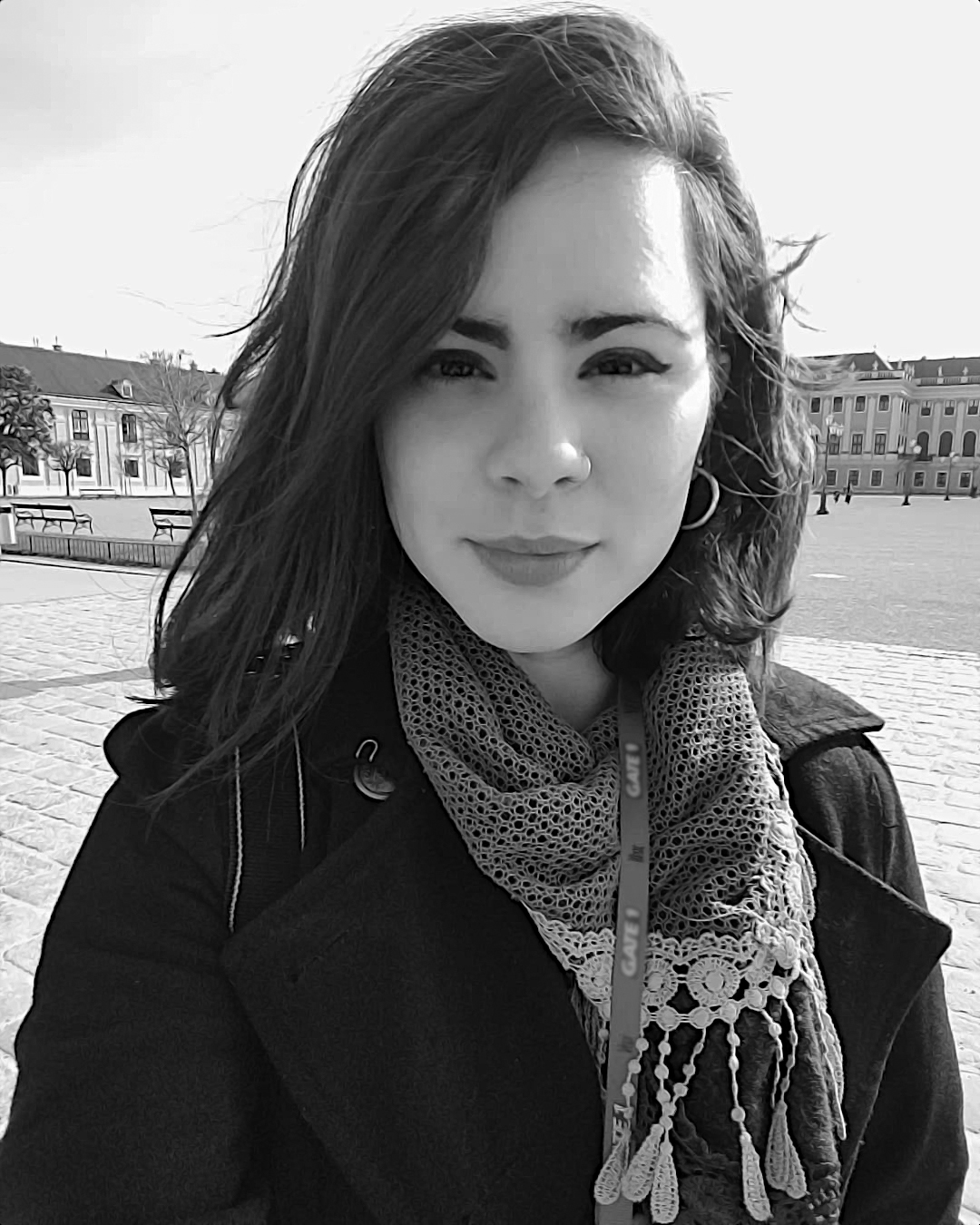 Daylín Pujol López
Tulane University
Daylín Pujol López is a doctoral student in the department of history at Tulane University. She received her bachelor's degree in history from Grand Valley State University (Michigan) in 2017, where she was a McNair Scholar. Daylín is interested in the intersections of race and gender in Latin America and the Caribbean during the nineteenth century. She has a long-standing interest in comparative race, gender, and sexuality, as well as the meaning of freedom and identity in nineteenth century Cuba. Questions of how sexuality, sexual norms, health, and family dynamics are represented, understood, and performed in Cuba are central to her research. Likewise, Daylín focuses on gender identity and sexual orientation, the conflation of power and race, and the meanings of these for women in Cuba during the nineteenth century. 

Roseli Rojo
Rutgers University
Roseli Rojo is a doctoral candidate in the Department of Spanish and Portuguese at Rutgers University. She specializes in Latin American literature and culture, with particular emphasis on Colonial Hispanic Caribbean. Her dissertation, Distressed Bodies in Colonial Havana (1790-1850), shows how Creole upper-class men depicted fashion-obsessed people, the mentally ill, and African slaves as distressed bodies through printed discourse. She was awarded the 2018 Goizueta Foundation Graduate Fellowship by the Cuban Heritage Collection to research From the Dreamed City to the Abject City: Urban Spaces in Colonial Havana (1790-1850). She also received the Off-Campus Dissertation Fellowship at Rutgers University to study Banned from the Walled City: Diseased Bodies in La Habana. She recently was awarded the Graduate Merit Award Scholarship from the Executive Women of New Jersey. Her articles have been published in Hispanic Review, Cine Cubano and LL Journal. Her essay "Petimetres en la urbe: cuerpos en crisis en La Habana colonial (1790-1805)" is forthcoming in Decimonónica Journal. She is also the author of "Contar Abya Yala a los niños," an essay book forthcoming by Letras Cubanas.
Roseli Rojo received her M.A. in Latin American Studies from the National Autonomous University of Mexico (UNAM). She obtained her B.A. in Latin American Literature from the University of Havana (UH).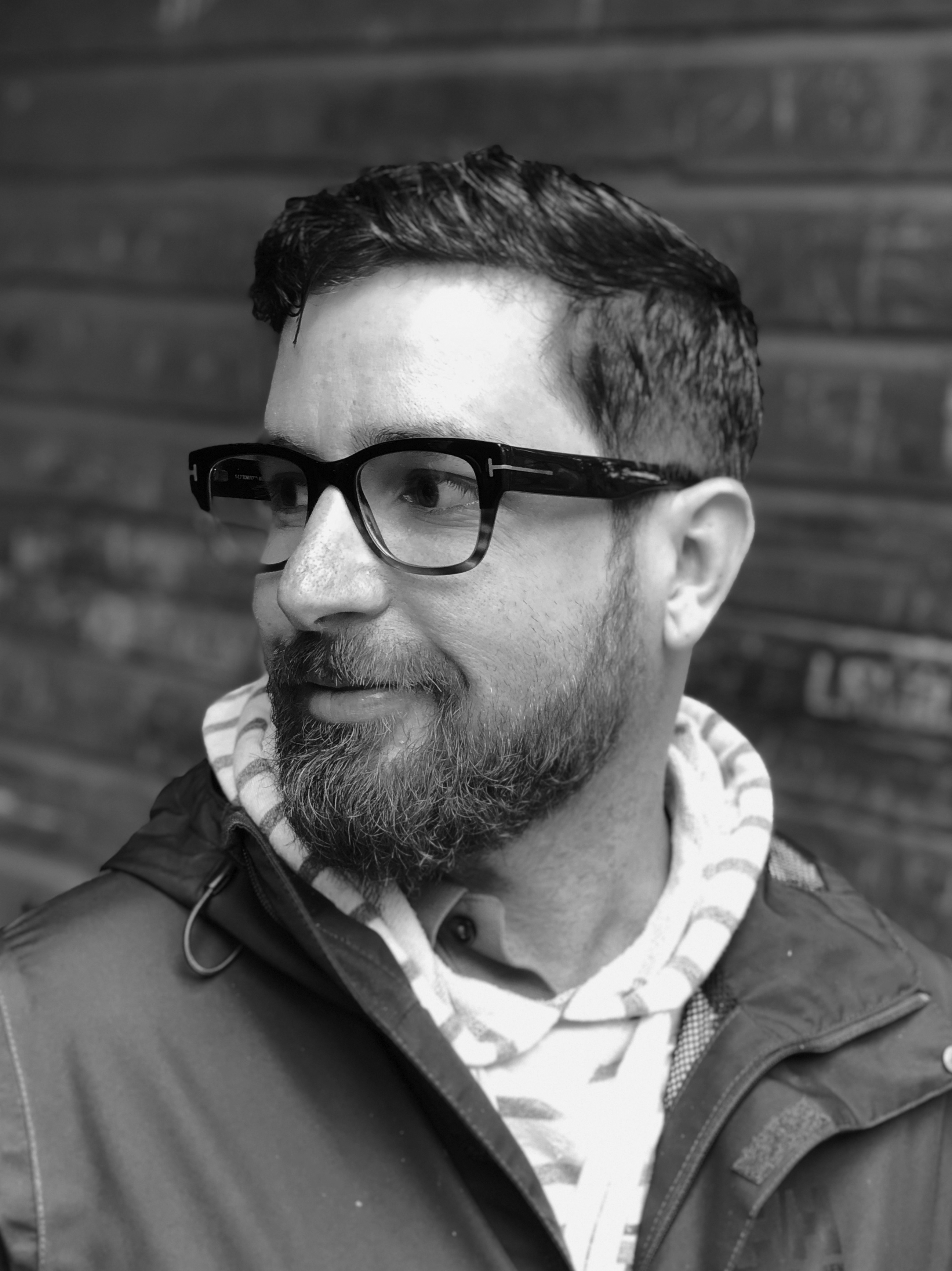 Darien Sánchez Nicolás
Concordia University (Canada)
Darien Sánchez Nicolás (La Habana, 1983) holds a B.A. in Art History from the University of Havana (magna cum laude) and a M.A. in Asian and Africana Studies from El Colegio de México (Colmex). He is currently a Ph.D. student in the Film and Moving Image Studies department at Concordia University, Montreal. His research explores through ethnography and media archaeology Cuba's new digital landscape and its relations to domesticity, religion, and art practices. He has been invited as presenter and lecturer to various institutions such as Universidad Nacional Autónoma de México (UNAM); Swarthmore College (Pennsylvania); and Escuela Internacional de Cine y Televisión de San Antonio de los Baños (EICTV) in Cuba.
His professional work includes curatorship for galleries and art institutions in Mexico and as instructor for the Higher Institute of Arts (ISA) in Cuba. In 2009 he was presented with the National Award for Cinematographic Research in Cuba. In Mexico he held the scholarship awarded by the National Council for Science and Technology (CONACYT) from 2009-2011, and in Canada the Fondation DeSève Graduate Fellowship from 2015-2018.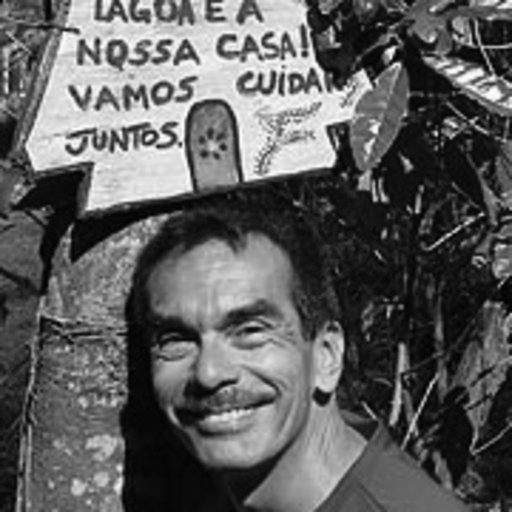 Daniel Suman (Moderator)
University of Miami
Daniel Suman is a Professor in Marine Policy and Coastal Management at the Rosenstiel School of Marine and Atmospheric Science of the University of Miami. He studies coastal management, governance of marine resources and space, management of mangroves and coastal wetlands, and marine protected areas – particularly in Latin America and especially Panama.
Suman earned a Ph.D. in oceanography from Scripps Institution of Oceanography (University of California, San Diego), a law degree from the University of California, Berkeley, and a Masters from Columbia University with Certificate in Latin American Studies. At the University of Miami, he has taught courses for 28 years in Environmental Law, Environmental Planning, Coastal Management, Coastal Law, and Water Resources Policy.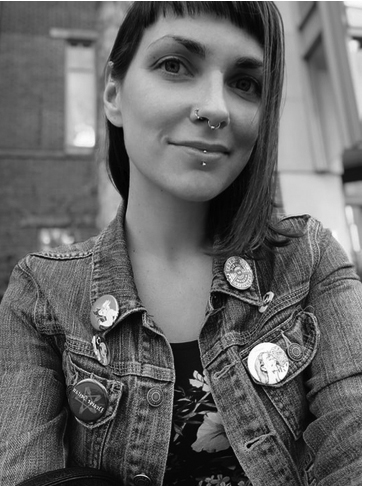 Carmen Torre Pérez
University of Pennsylvania
Carmen Torre Pérez (Santander, Cantabria) is a fourth-year Ph.D. candidate in Hispanic Studies at the University of Pennsylvania. Her work focuses on the areas of cultural studies and the Caribbean, and before joining UPenn, she received an M.A. in Spanish from the University of Kansas and a B.A. and M.A. in English Studies from the University of Santiago de Compostela.
Carmen's research deals with underground music cultures in Cuba, where she has conducted extensive field work over the past four years thanks to several generous grants and fellowships. Carmen's dissertation project, more specifically, is centered around Cuban punk and crisis, and seeks to examine this underground music scene in Cuba as an alternative gateway to the country's history in the last 30 years.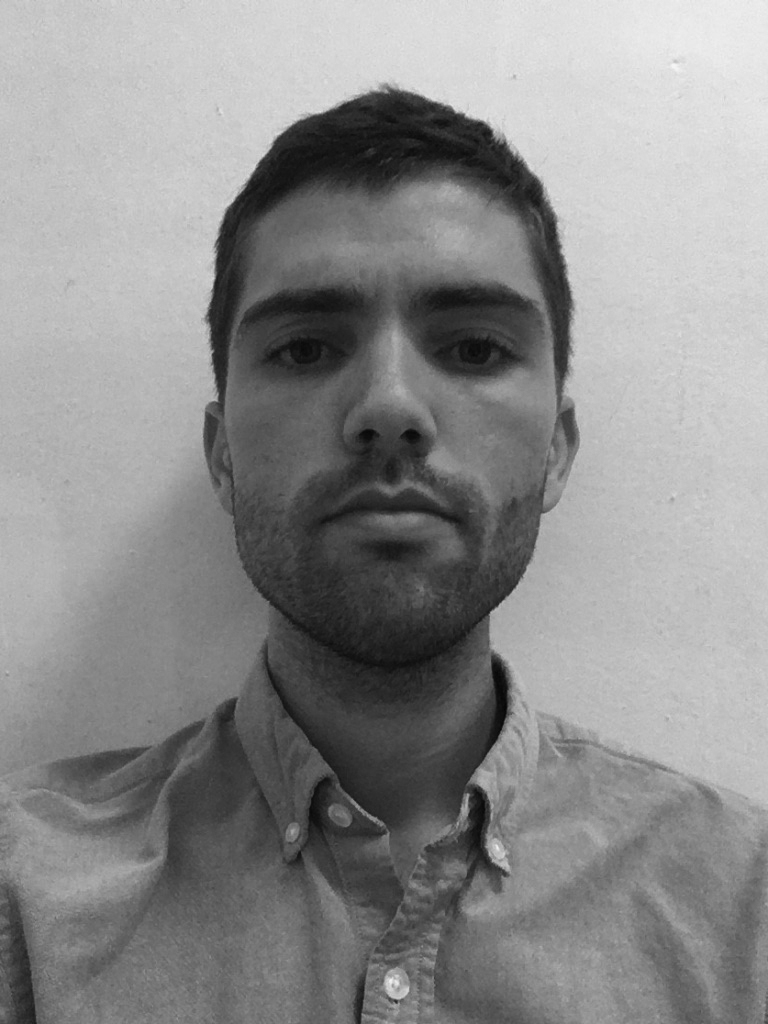 Luke Urbain
University of Wisconsin-Madison
Luke Urbain is a doctoral candidate in the Department of Spanish and Portuguese at the University of Wisconsin-Madison. Luke also holds a B.A. in Art History, Chemistry, and Spanish and a M.A. in Spanish Literature from that university. Their dissertation explores Cuban cultural production toward an interrogation of the ambivalences and potencies of safety and ultimately aims to orient toward a less coercive rendering of that concept. 

Rachel Weiss (Discussant)
School of the Art Institute of Chicago
Writer educator, and lapsed curator, currently Professor of Arts Administration and Policy at the School of the Art Institute of Chicago.
Weiss has published extensively on contemporary art in journals, magazines, and newspapers in the U.S., Europe, Latin America, Asia, and Australia. Major publications include Making Art Global: The Third Havana Biennial (Afterall Books), To and From Utopia in the New Cuban Art (University of Minnesota Press), Por América: la obra de Juan Francisco Elso (Universidad Nacional Autónoma de México, Instituto de Investigaciones Estéticas: co-author and editor) and On Art, Artists, Latin America and Other Utopias by Luis Camnitzer (University of Texas Press: editor). Her most recent book, Now What? The Quandaries of the Radical Past, is forthcoming from Fordham University Press.
Major curatorial projects include Global Conceptualism 1950s-1980s: Points of Origin (Queens Museum of Art, NYC: co-director with Luis Camnitzer and Jane Farver), Ante América (Biblioteca Luis Ángel Arango, Bogotá, and traveled in South, North and Central America: co-curator, with Gerardo Mosquera and Carolina Ponce de León), The Nearest Edge of the World: Art and Cuba Now (traveled throughout the US: co-curator with Gerardo Mosquera) and Imagining Antarctica (traveled throughout the U.S.).
As the founding faculty member of the Arts Administration and Policy department at the School of the Art Institute of Chicago she has developed interdisciplinary curriculum that focuses on culture, policy, institutions, and their practices.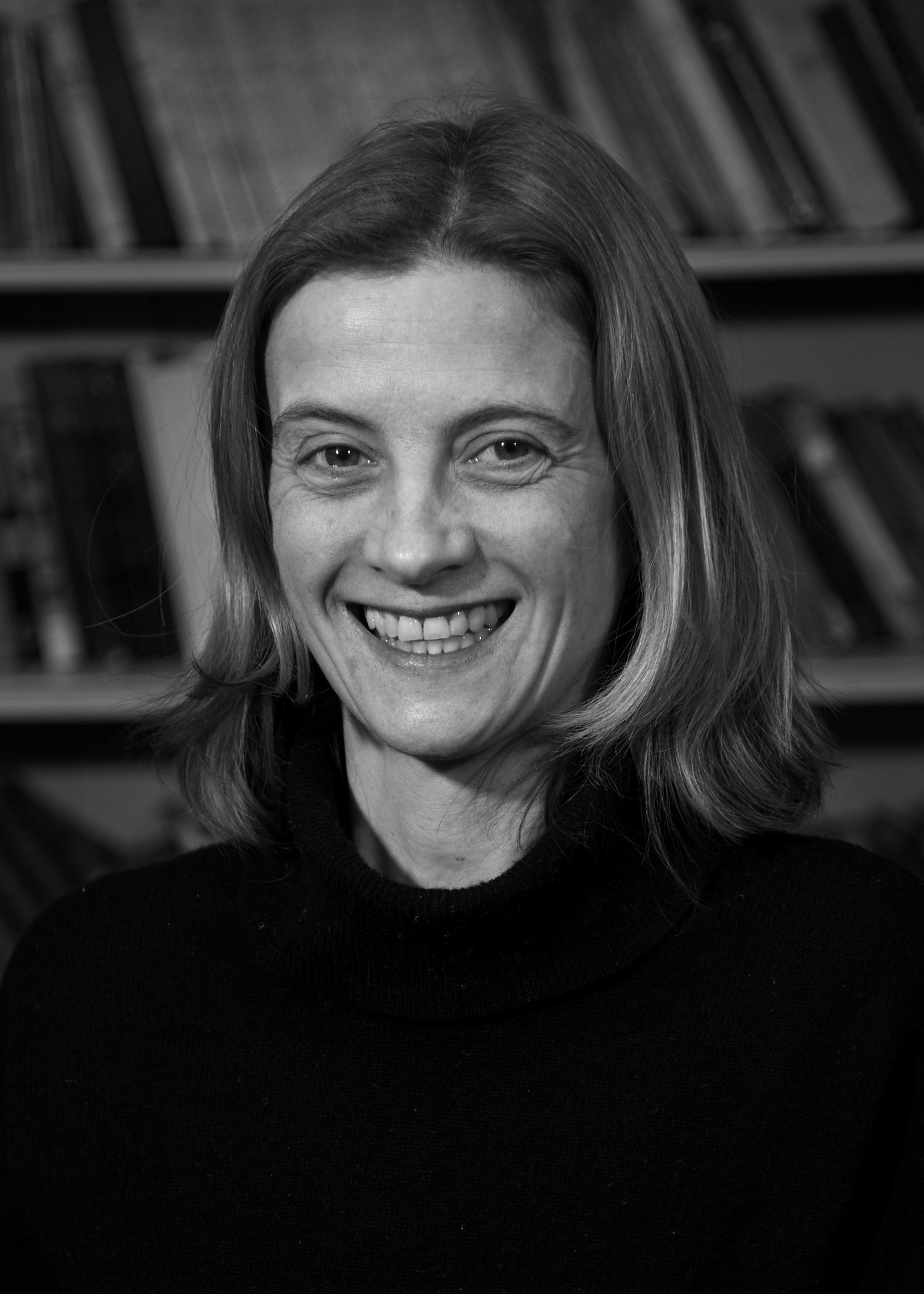 Esther Whitfield (Keynote Speaker)
Brown University
Esther Whitfield is Associate Professor of Comparative Literature and Hispanic Studies at Brown University. She is author of Cuban Currency: The Dollar and 'Special Period' Fiction (University of Minnesota Press, 2008); editor of a critical edition of Antonio José Ponte's Un arte de hacer ruinas (2005); co-editor with Jacqueline Loss of an anthology of Cuban short fiction in translation, New Short Fiction from Cuba (2008); and co-editor with Anke Birkenmaier of a collection of essays on post-1989 Havana, Havana Beyond the Ruins (2011). She has published articles on literary writing in post-Soviet Cuba; Welsh-language writing in Patagonia; and borders, visibility and surveillance at the Guantánamo naval base. Her current work focuses on representations of Guantánamo in art, literature, and law.