Navigate to...
About Us

Research Services

Collections

Academic Programs

Events

Conferences

Exhibitions

Blog & Newsletter
2014 New Directions in Cuban Studies Conference
---
Cuba's Past and Present Explored at New Directions
by Sarah Block, Library Communications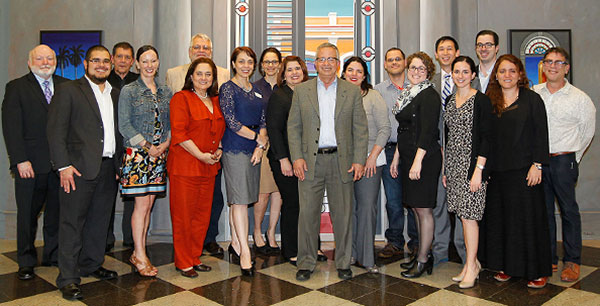 A pioneering conference drew an audience of more than one hundred to the Cuban Heritage Collection, where they learned about emerging scholars' research and explored new insights in Cuban and transnational studies. World-renowned Cuban Studies scholar Louis A. Pérez, Jr. delivered the conference's keynote lecture.
"New ways of seeing meant new ways of seeing oneself, and created new ways of being," said Pérez at the March 20 opening reception for New Directions in Cuban Studies. He set the tone for the following day's program discussing some of his latest research about the formation of a unique Cuban identity during the nineteenth century. Pérez explained how researchers are developing a fuller understanding of historical periods as they home in on the daily experience of a people and reflective cultural attitudes.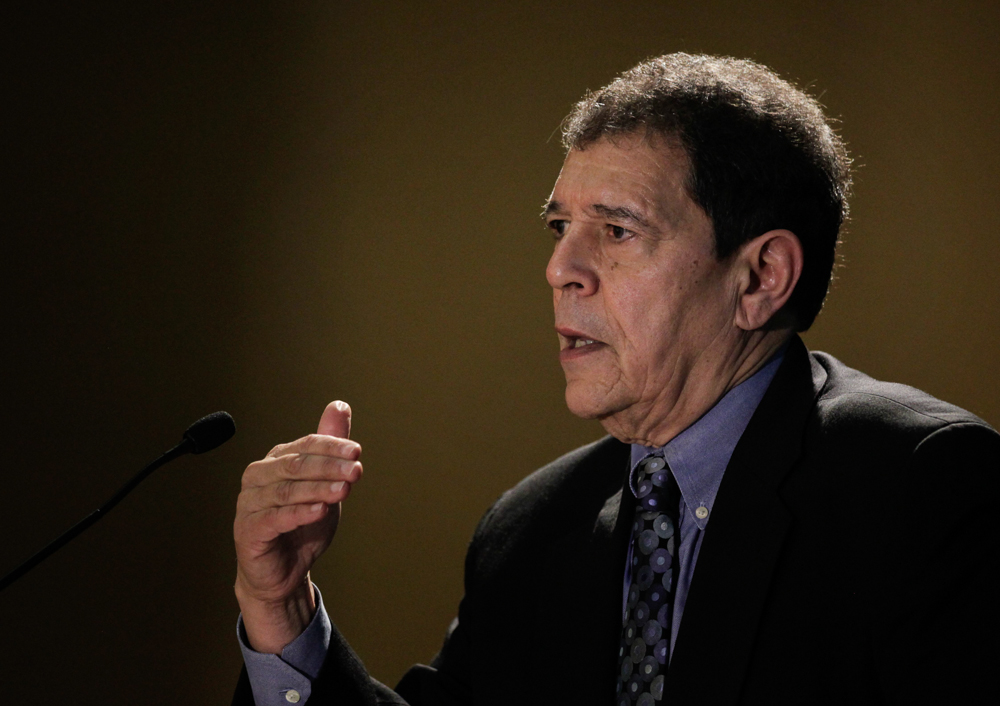 On March 21, thirteen of the Collection's past fellows disseminated their work before an audience at the Roberto C. Goizueta Pavilion and through the conference's online video stream. Fellows' presentations, delivered among discussion panels spanning from the colonial period to the present, shed new light on aspects of Cuba's cultural heritage related to marriage and family, transnationalism, and even secret societies, among several other topics.
Eric Herschthal, a past fellow from Columbia University, opened the panel discussions with a presentation about slavery in post-Enlightenment Cuba. His research cited 1830s newspaper articles that reflected paradoxes in the way race was conceived in the decades leading up to the outlaw of slavery.
Natasha Pérez, a fellow from Michigan State University, spoke about the immigrant experience as it relates to education, focusing specifically on a second-generation Cuban American adolescent named Rosaura.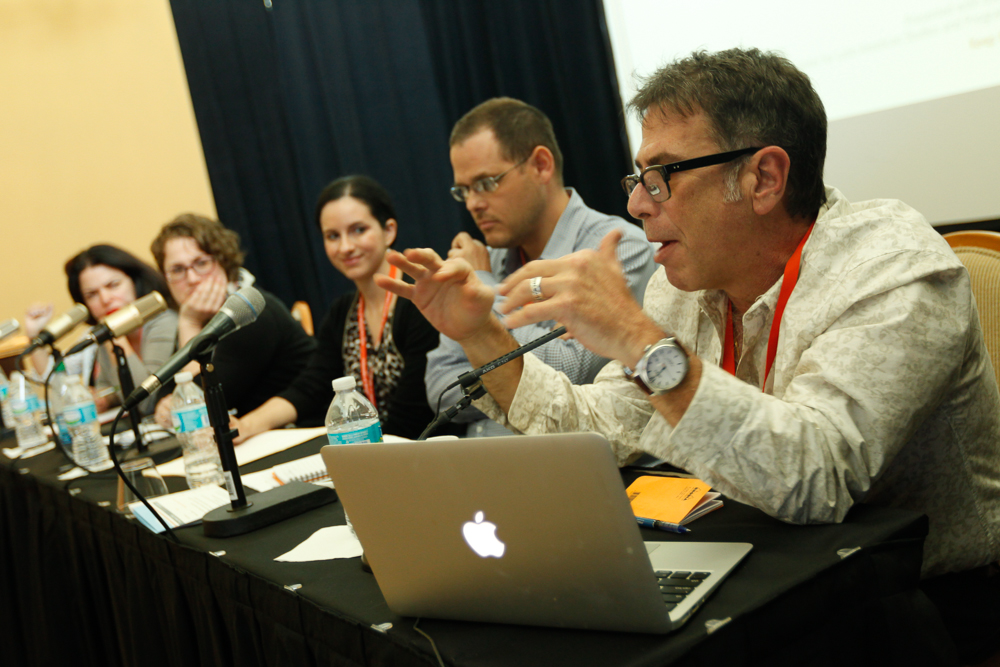 Presentations among each discussion panel were summarized and critiqued by a discussant, one of four Cuban Studies scholars: Jorge Duany (Florida International University), Ada Ferrer (New York University), Lisandro Pérez (John Jay College of Criminal Justice), and José Quiroga (Emory University).
Panels engaged a captive audience throughout the day, comprising UM faculty and students and local community members, many who became involved in the discussion during the conference's question-and-answer sessions.
Tony Mendez, a UM Master of Fine Arts candidate, furthered discussion about the Mariel boatlift following a presentation by fellow Kristina Shull from University of California-Irvine. Mendez, addressing Shull from the audience, explained that his uncle's immigration experience involved attempts to participate in the mass emigration in 1980 by feigning criminal behavior and homosexuality. Shull responded that in her research she had encountered similar stories of immigrants using the strategy in pursuit of freedom from Castro's Cuba.
Mendez is currently in pre-production for his MFA thesis film intended to capture his uncle's experience. He said the panel discussions inspired him to pursue his own research at the Collection—adding that he hopes to incorporate collection materials into the film, which will be titled El Mar y Él.
Video taken from the panel discussions at the conference will soon be made available online at CHC's website. The Collection's chair Maria Estorino said works of research such as those featured at New Directions are a driving force of the Collection's mission. The Fellowships Program, launched in 2010, has distributed forty-three awards to doctoral students of history, literature, Spanish language, education, and the arts.
Herchthal, who conducted much of his research on slavery in Cuba during his CHC fellowship last summer, said that exploring the materials at the Collection was inspiring, and reinforced that so much of Cuba's history is still waiting to be unearthed. He worked extensively from the Lydia Cabrera Papers, exploring the same materials the anthropologist and writer used for her own research on Afro-Cuban culture. "It showed me how much there is still to be done," Herchthal said.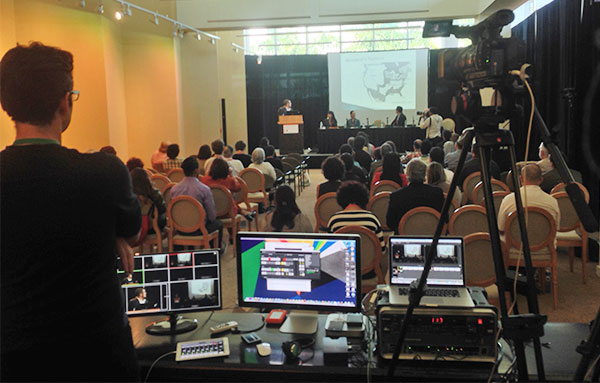 Both the Collection's Fellowships Program and New Directions in Cuban Studies conference have been supported through a grant from The Roberto C. Goizueta Foundation and received additional funding from the Amigos of the Cuban Heritage Collection. "We are honored to be able to facilitate the conduct of research that adds shape to the Cuban narrative," Estorino said. The conference was presented with University of Miami's Center for Latin American Studies and Program in American Studies.
UM Libraries Dean Charles Eckman said he looks forward to future opportunities of showcasing this high level of research being done at the Libraries. "The conference shows how Libraries' resources like the Cuban Heritage Collection impact the creation of new knowledge," Eckman said.