Navigate to...
About Us

Research Services

Collections

Goizueta Academic Programs

Public Events

Conferences
2016 New Directions Conference – Meet the Panelists
---
The 2016 New Directions in Cuban Studies conference brings together 27 Cuban Studies scholars and emerging scholars from institutions across the United States. Panelists and discussants (listed alphabetically) include: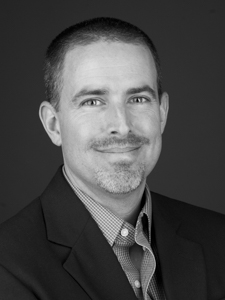 G. Nelson Bass, III
Nova Southeastern University
Nelson Bass is an Assistant Professor in the Department of History and Political Science at Nova Southeastern University (NSU) in Fort Lauderdale, Florida. After receiving his J.D. from the University of Miami in 2006, Bass went on to study Political Science at Florida International University (FIU), and received his Ph.D. in December of 2012. His dissertation, titled "Organized Labor and U.S. Forceign Policy: The Solidarity Center in Historical Context" examined the ways in which NGOs (specifically the "Solidarity Center") are influenced by the U.S. state via funding flows and organizations such as the National Endowment for Democracy, with a significant focus on Latin America. Bass is also the Managing Editor of the open-access, peer-reviewed journal Class, Race and Corporate Power, which is hosted by FIU.
His interest in Cuba began as an undergraduate, when he studied abroad in Havana, Cuba, during the summer of 2001. His undergraduate honors thesis examined the particularities of the Cuban underground economy, and Bass returned to Cuba several times in the following years to pursue various research projects, including "The Song Remains the Same: Cuban and Cuban-American Reactions to the 'New' US Government Regulations" co-authored with Dr. Renee Scherlen and presented at the Southwestern International Studies Association Annual Conference in New Orleans, Louisiana, in 2005. In 2006, Bass was generously awarded a grant from the University of Miami School of Law to present a paper entitled "Want to Hear a Story About a Time I Lost Something? Criminal Justice in Cuba: A Comparative Examination" at the Latin American Studies Association Annual Conference in San Juan, Puerto Rico.
At NSU, Bass teaches a variety of political science courses, including International Relations, Global Politics, and Latin American Politics. Bass was awarded the 2014-2015 Farquhar College of Arts and Sciences Teaching Award, and was a finalist for "Professor of the Year" in both 2015 and 2016 at NSU's annual Student Life Achievement Awards. Bass is also the faculty advisor to the Nova International Relations Association, which serves as NSU's Model United Nations Team.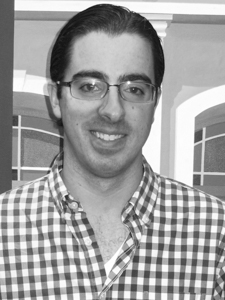 Michael Bustamente (discussant)
Florida International University
Michael Bustamante is Assistant Professor of History at Florida International University, specializing in modern Cuba, Cuban-America, and the Caribbean. Dr. Bustamante's current book project, "Cuban Counterpoints: Memory Struggles in Revolution and Exile," excavates public spectacle, rare press, private correspondence, and visual media to track clashes over Cuban collective and historical memory, on and off the island, in the wake of the 1959 Revolution. His scholarly writings have appeared in the Journal of American Ethnic History, Latino Studies, Cuban Studies, and Perspectives on History, among other publications. With Jennifer Lambe (Brown University), he is co-editor of the volume "New Histories of the Cuban Revolution," currently under review with Duke University Press. He is a past pre-prospectus and research fellow at the Cuban Heritage Collection.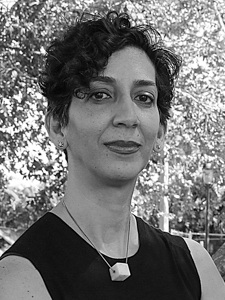 Elizabeth Cerejido
University of Florida
Elizabeth Cerejido is an independent curator of modern and contemporary Latin American and Latino art, with a focus in Cuban art and its diaspora. She holds a master's degree in Latin American Studies from the University of Miami and is currently residing between Miami and Gainesville, where she is pursuing a Ph.D. in Art History at the University of Florida.
Cerejido is former Assistant Curator of Latin American and Latino Art at the Museum of Fine Arts, Houston and was Curator at The Patricia & Phillip Frost Art Museum at Florida International University from 2002-2007, where she also managed the Cintas Fellows Collection. Her curatorial projects include a traveling retrospective exhibition of Cuban American photographer, Abelardo Morell; "A Room of One's Own: Teresita Fernández, María Elena González, Quisqueya Henríquez, and María Martínez-Cañas;" "Modelo para armar – Easy to Build," a solo exhibition of Rubén Torres Llorca; and "Lespri Endependan: Discovering Haitian Sculpture," among others. She developed a programming series of visiting women artists and scholars that included Coco Fusco, Marina Abramovic, Maya Lin, and Camille Paglia. In 2004, she developed a performance art series for the Cuban Research Institute at FIU that included artists Tania Bruguera, El Soca, and Fabián Peña (on both occasions it was their first time in Miami), and Juan-Sí González, funded by the Ford Foundation.
Cerejido has contributed articles to numerous publications and exhibition catalogues including "Cuban American Art" and "Beyond a Cuban-American Identity: The Influence of Ana Mendieta and Félix González-Torres in Contemporary Art" in Encyclopedia of Latino Culture: From Calaveras to Quinceañeras, Greenwood Press (2012); "Collecting Moments: Unraveling Stories from the Jorge M. Pérez Collection of Latin American Art," Pérez Art Museum Miami (PAMM); "Re-Thinking Diaspora: Cuban or Cuban American Art?" in Un Pueblo Disperso: Dimensiones sociales y culturales de la diáspora cubana, edited by Jorge Duany, Aduana Vieja Press (2013); and "Locating Art in Miami and Havana: Strategies for Entering and Exiting Diaspora" in Cuba in Diaspora: Post-Soviet Exiles and Migrations, eds. Ariana Hernández Reguant and Nadine Fernández (University Florida Press, forthcoming).
Cerejido is the creator of a multi-year project titled "Dialogues in Cuban Art," an exchange program between artists, curator, and other cultural actors from Cuba and the diaspora, funded by the John S. and James L. Knight Foundation with matching funds from the Related Group and the Joseph Carter Memorial Fund.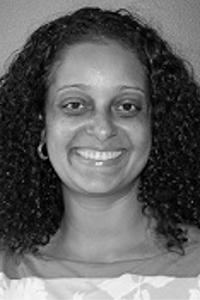 Danielle Pilar Clealand (discussant)
Florida International University
Danielle Pilar Clealand, Ph.D., is Assistant Professor in the Department of Politics & International Relations in the Steven J. Green School of International and Public Affairs at Florida International University.
Dr. Clealand received her Ph.D. from the University of North Carolina at Chapel Hill in Political Science, an M.A. from New York University in Latin American and Caribbean Studies, and a B.A. from Tufts University in International Relations. Her research focuses on comparative racial politics, racial ideology, nationalism, group consciousness, and racial attitudes throughout the Americas. Her work on racial politics engages both Cuba and the Cuban diaspora.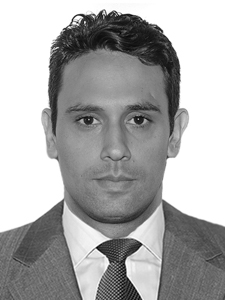 Gustavo Herrera Daz
Independent Scholar
Gustavo Herrera Daz fue Profesor Asistente e Investigador en La Universidad de La Habana (2009-2016) y Profesor Adjunto del Seminario Católico de San Carlos y San Ambrosio (2013-2016). Ha trabajado el campo de la literatura comparada, los estudios trasatlánticos y la recepción clásica, con diversos artículos y ponencias presentadas sobre estos temas. Entre algunas de sus más recientes investigaciones se encuentran: "Transmutaciones de la identidad y la memoria en La Noche del Aguafiestas, de Antón Arrufat" (Congreso de la Asociación de Estudios Latinoamericanos (LASA), celebrado del 21 al 24 de mayo de 2014 en Chicago, Illinois, USA); "Mitos clásicos en el teatro del Caribe. Esbozo y sistematización de un corpus" (Aletria, vol. 24, no. 1, jan.-abr., pp. 81-94.); y "Reconstrucciones de una identidad diluida. Mito y transgresiones insulares" (Estudios cubanos: nuevas voces, nuevas perspectivas, Simposio celebrado en la Universidad de Miami, del 20 al 21 de mayo de 2016). Ha coordinado y editado además diversos libros, diarios, y revistas. Fue Redactor de la revista Universidad de La Habana hasta el año 2013 y editor del Diario del Festival Internacional del Cine Latinoamericano de La Habana durante la pasada edición de este evento.

Victor Deupi (discussant)
University of Miami
Victor Deupi is a Cuban-American professor of architectural history and theory, design and representation at the University of Miami School of Architecture in Coral Gables. He received a Bachelor of Science in architecture from the University of Virginia, a Master of Architecture from Yale University, and a Ph.D. in architecture from the University of Pennsylvania. He has taught previously at Fairfield University, the New York Institute of Technology, the University of Notre Dame, the Prince of Wales's Institute of Architecture in London, and has been a "Visiting Critic" at the College of Architecture at Georgia Tech. The principal focus of his research is on the art and architecture of the Early Modern Ibero-American world, and mid-20th century Cuba. His book Architectural Temperance: Spain and Rome, 1700-1759 was published by Routledge in 2015. He is currently curating exhibitions on "Cuban Architects at Home and in Exile: The Modernist Generation" at the Coral Gables Museum, and "Emilio Sanchez in South Florida Collections" at the Lowe Art Museum at the University of Miami. He is currently editing a book, "Transformations in Classical Architecture: New Directions in Research and Practice," that is being published by Oscar Riera Ojeda Publishers, 2016.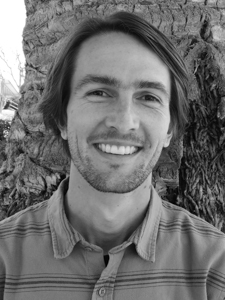 Alexander Sotelo Eastman
Dartmouth College
Alexander Sotelo Eastman (Ph.D., Washington University in St. Louis) is a Postdoctoral Fellow with the Society of Fellows at Dartmouth College, where he teaches and researches the African diaspora in Latin America and the Caribbean. He has published articles on the black press, abolitionism, and Cuba's wars of independence in journals such as the Afro-Hispanic Review, Bulletin of Spanish Studies, and Siglo diecinueve. He is currently preparing a book manuscript, tentatively titled "Binding Freedom: Cuba's Black Public Sphere, 1868-1916." The project examines the cultural, social, and political associations linked to the civil rights movement in Cuba at the turn of the century, which witnessed the abolition of slavery, the crumbling of colonialism, and the entrance of black intellectuals into formal politics. Through diverse materials, including an extensive collection of black press newspapers, he maps a history of black intellectual thought, foregrounding the stories of everyday civil rights activists and their diverse political and organizational affiliations and approaches to racial empowerment. His research has received support from the Fulbright Commission, the Cuban Heritage Collection, and the CLIR Mellon Fellowship. He is the co-editor of The Critical Surf Studies Reader, an interdisciplinary volume about the history and development of surfing as religious practice, subcultural movement, and neoliberal industry with an emphasis on race and gender (Duke University Press).
His interest in print culture and the formation of collective identities bridges his scholarship on sport culture, where he focuses on travel writing and the social history of international surf tourism.
Carlos Velazco Fernández is an Independent Scholar with a degree in Journalism from the University of Havana and a graduate of the Literary Studies Center Onelio Jorge Cardoso. He is the autor or co-author of several books and articles, including the mos recent one, published in 2016 by Editorial Hypermedia titled Desnudo de una actriz. Ingrid González: la viuda de la Reinaldo Arenas. His essays, interviews, and reviews have been published in a number of significant Cuban magazines and journals such as Tablas, Revolución y Cultura, La Gaceta de Cuba, Cine Cubano, Bisiesto, La Siempreviva, Casa de las Américas, Cauce, El Mar y la Montaña, Sic y Crítica and in the Mexican journal Variopinto. From 2011-2014 he was editor in chief of the literary journal Union, published by the Unión Nacional de Escritores y Artistas de Cuba (UNEAC).



Ernesto Fundora
University of Miami











Guillermo Grenier (discussant)
Florida International University
Guillermo J. Grenier, Ph.D., is Professor of Sociology and Graduate Program Director in the Department of Global & Sociocultural Studies in the Steven J. Green School of International and Public Affairs at Florida International University.
Born in Havana, Cuba, Dr. Grenier is one of the founders of the Miami school of social analysis, and has authored or coauthored six books and dozens of articles on labor, migration, immigrant incorporation, and Cuban-American ideological profiles, particularly in the Greater Miami area. He is the coauthor of A History of Little Havana (The History Press, 2015); This Land Is Our Land: Newcomers and Established Residents in Miami (University of California Press, 2003); The Legacy of Exile: Cubans in the United States (Allyn and Bacon, 2002); Newcomers in the Workplace: Immigrants and the Restructuring of the U.S. Economy (Temple University Press, 1994; winner of the Conrad Arensberg Award, American Anthropological Association); and coeditor of Miami Now! Immigration, Ethnicity, and Social Change (University Press of Florida, 1992).
Dr. Grenier has been a Fulbright Fellow and a Faculty Fellow of the University of Notre Dame's Institute of Latino Studies as well as Director of the Florida Center for Labor Research and Studies. Since 1991, he has served as a lead investigator of the FIU Cuba Poll, a project cosponsored by the Cuban Research Institute. He lectures nationally and internationally on his research. He received his Ph.D. in Sociology and his M.A. in Latin American Studies from the University of New Mexico at Albuquerque.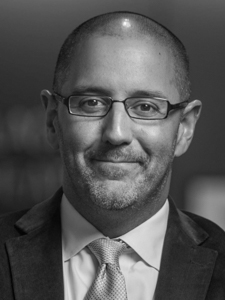 John Gutiérrez
John Jay College/CUNY
John A. Gutiérrez is Assistant Professor at the Department of Latin American and Latina/o Studies at John Jay College of Criminal Justice/CUNY. He earned his Ph.D. in 2013 at the Graduate Center/CUNY in New York. He teaches courses in the History of Latin America and the Latino communities of the United States. He is currently working on a history of the anti-tuberculosis movement in Cuba between 1880 and 1912.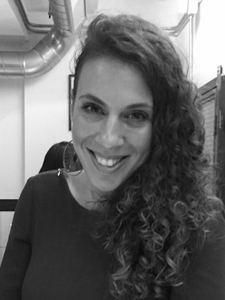 Daliany Jeronimo Kersh
University of Roehampton, London
Daliany Jeronimo Kersh has recently been awarded a Ph.D. in History from the University of Roehampton in London. Her thesis, "Making Ends Meet: Cuban Women's Work in a Hostile Post-Soviet Economy (1989-2005)," concentrates on women's earning strategies during Cuba's Special Period. The principal research paradigm for her research was oral history and press archives and she has spent much time over the past five years living in Cuba with Cuban friends and family. She has had articles accepted for Lambert Academic Publishing and the British Journal of Oral History.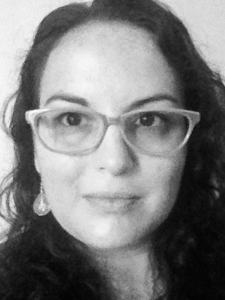 Elizabeth Langley
University of Miami
Elizabeth Langley is a doctoral student in Romance Studies at the University of Miami. She studies the cultural productions and histories of the Francophone, Hispanophone, and Anglophone Caribbean, with a particular emphasis in Haitian literature. Some of her areas of interest include the Caribbean short story, Latin American women writers, visual art and film, as well as memory, imperialism, and resistance. Over the last year, she presented papers at the 34th Annual West Indian Literature Conference at UPR Río Piedras as well as the Tropical Exposures Conference at Tulane. In March of 2016, her article "Performing Postmemory: Remembering the Parsley Massacre in 'Nineteen Thirty-Seven' and Song of the Water Saints" appeared in The Latin Americanist.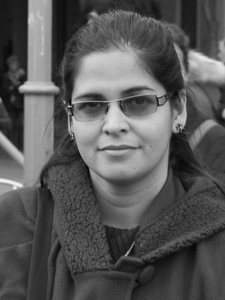 Elizabeth Mirabal Llorans
Independent Scholar
Elizabeth Mirabal Llorans recibió el premio Iberoamericano Verbum de Novela 2014 por su libro La isla de las mujeres tristes.
Ha publicado junto a Carlos Velazco Hablar de Guillermo Rosales (Editorial Silueta, 2013), dos libros acerca de Cabrera Infante: Sobre los pasos del cronista (Premio "Enrique José Varona" de Ensayo UNEAC 2009 y Premio de la Crítica Literaria Cubana 2011) y Buscando a Caín (Ediciones ICAIC, 2012), los tomos de entrevistas Tiempo de escuchar (Editorial Oriente, 2011) y Chakras. Historias de la Cuba dispersa (Editorial Verbum, 2014) y la selección (prologada y anotada) Regreso de Ricardo Vigón (Editorial Oriente, 2015).
Compiló la Poesía completa (Editorial Verbum, 2016) de Juana Borrero y el volumen La intimidad de la historia (Ediciones ICAIC-Fundación Alejo Carpentier, 2013). Ensayos suyos aparecen recogidos en Los pintores escriben (Ediciones Boloña-Fundación Alejo Carpentier, 2013), Los rostros de Padura. Obra y vida de un escritor (Ediciones Extramuros, 2015) y Anatomía de una isla. Jóvenes ensayistas cubanos (Ediciones La Luz, 2015).
Mereció en el género de Prensa Escrita el Premio Nacional de Periodismo Cultural "Rubén Martínez Villena" de la Asociación Hermanos Saíz en 2007 y 2009 y el Premio Especial "Monchy Font" 2006 de la Unión Nacional de Escritores y Artistas de Cuba (UNEAC). Licenciada en Periodismo en 2009 por la Universidad de La Habana, donde se le concedió en 2007 y 2008 el Premio Especial del Departamento de Periodismo de la Facultad de Comunicación.
Graduada del Centro de Formación Literaria "Onelio Jorge Cardoso" en 2010.
Ensayos, cuentos y entrevistas suyas han aparecido en las revistas culturales Revolución y Cultura, La Gaceta de Cuba, Unión, Cine Cubano, La Siempreviva, Casa de las Américas, Cauce, SiC, Crítica y Variopinto de México, República de las Letras y Paralelo Sur de España, y Conexos de Estados Unidos.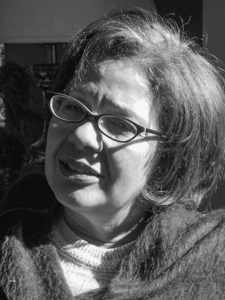 Lillian Manzor (discussant)
University of Miami
Lillian Manzor is an Associate Professor in the College of Arts and Sciences Modern Languages and Literature. Her research interests include Latin American and Latino/a cultures, performance studies, gender studies, and literature and the visual arts.
Dr. Manzor received her Ph.D. from the University of Southern California. She is the founder and a Steering Committee Member of ENCASA (Emergency Network of Cuban American Scholars and Artists for Change in US-Cuba Policy).





Eric Mayer-García
Louisiana State University
Eric Mayer-García is a Latinx theatre scholar and artist, whose teaching, practice, and research are dedicated to the promotion of Latinx theatre. His research focuses on the theatre history of Cuba and its intersection with Latinx and LGBTQ theatre in the United States. Mayer-García's essays have appeared in Theatre Journal, the Louisiana Folklore Miscellany, and in the recent collection Experiments in Democracy: Interracial and Cross-cultural Exchange in American Theatre, 1912-1945, edited by Cheryl Black and Jonathan Shandell. Dr. Mayer-García has been a fellow of the Cuban Heritage Collection and has received generous support from the American Society for Theatre Research for his work with the Photographic Archive of Tablas-Alarcos Press in Havana. Eric's first book project is a critical historiography illuminating the translocal cultural exchange between avant-garde theatre artists in Havana, Miami, and New York during the late Cold War. He has directed the plays of Dolores Prida, Pedro Monge-Rafuls, and Caridad Svich. Eric is a proud member of the Association for Theatre in Higher Education's Latinx, Indigenous, and the Americas Focus Group, the American Society for Theatre Research, and the NoPassport Theatre Alliance. Dr. Mayer-García currently teaches Theatre and Women's and Gender Studies at Louisiana State University.

Corinna Moebius
Florida International University
Corinna Moebius is a Ph.D. Candidate in Anthropology at Florida International University. Her research interests include race, memory and landscape; the politics of public space and the policing of black bodies; the racial politics of heritage memorialization; the (Afro-) Cuban diaspora; tourism narratives; diasporic spaces of music and dance. She is a Graduate Teaching Assistant and an independent tour guide offering walking tours of Little Havana. Corinna is actively involved in Little Havana, where she has lived for the past decade. She co-authored A History of Little Havana published in 2015 (The History Press), co-founded the Little Havana Merchant Alliance, and directed Viernes Culturales, Little Havana's well-known monthly arts festival. In 2014, she was Fellow in the Smithsonian Latino Center's Latino Museum Studies Program. Earlier in her career, Moebius was the director of Imagine Miami at Catalyst Miami and in Washington, D.C. ran her own consultancy, advising city agencies, nonprofits and businesses on how to better reach and engage diverse constituencies.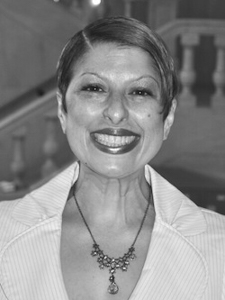 Solimar Otero (discussant)
Louisiana State University
Solimar Otero is Associate Professor of English and a Folklorist at Louisiana State University. Her research centers on gender, sexuality, Afro-Caribbean spirituality, and Yoruba traditional religion in folklore, literature, and ethnography. She is the author of Afro-Cuban Diasporas in the Atlantic World (University of Rochester Press, 2013, 2010). She is also the co-editor of Yemoja: Gender, Sexuality, and Creativity in Latina/o and Afro-Atlantic Diasporas (SUNY Press 2013), which was selected as a finalist for the 2014 Albert J. Raboteau book prize. Dr. Otero is the recipient of a Ruth Landes Memorial Research Fund grant (2013); a fellowship at the Harvard Divinity School's Women's Studies in Religion Program (2009-2010); and a Fulbright award (2001). She is currently working on a book, "Afrolatin@ Religious Performance: Affect and Ritual in Cuba." This project investigates how vernacular performances and narratives in Afro-Cuban religions create a layered Cuban transnationalism. Her work has also appeared in The Journal of American Folklore, Western Folklore, Africa Today, The Black Scholar, Atlantic Studies, Phoebe, and The American Journal of Psychoanalysis.

Sarah E. Piña
University of Houston
Sarah E. Piña is a Ph.D. Candidate in the Hispanic Studies Department at the University of Houston (UH). She has previously served as Editorial Assistant for Arte Público Press, the nation's largest and most established publisher of contemporary and recovered literature by U.S. Hispanic authors, and as Research Assistant for the distinguished Recovering the U.S. Hispanic Literary Heritage Project, now celebrating its 25th anniversary. She is currently a 2016-2017 Dissertation Completion Fellow at UH where she is completing her dissertation on the lifeworks and archives of lesbian U.S. Latina and Chicana authors titled "The Atlantis Effect: Aquatic Invocations and the Re(Claiming) of Women's Space through the Works of Lydia Cabrera, Gloria Anzaldúa, and tatiana de la tierra." Much of her research on Lydia Cabrera took place as a former Cuban Heritage Collection Pre-Prospectus Fellow, with subsequent return trips to Cuba and the CHC for further ethnographic and archival research, which she has since presented at conferences throughout the United States, in Cuba, and most recently, in England at the University of London. Piña is the author of several publications on the complex and significant ties between Afro-Caribbean spirituality, gender and sexuality, and Hispanic literature, including the chapter "Habla Yemayá: El archivo y la etnografía feminista-queer de Lydia Cabrera" in the landmark critical anthology published this past Spring, Nuestro Caribe: Poder, raza y postnacionalismos para dinamitar el archipiélago LGBTQ (Isla Negra Editores, 2016).

Marysol Quevedo
Indiana University
Marysol Quevedo, a native of San Juan, Puerto Rico, is a Ph.D. candidate in musicology with a minor in ethnomusicology from Indiana University. She is the Program Specialist for the Society for Ethnomusicology. Quevedo has contributed numerous entries to the second edition of the Grove Dictionary of American Music and presented her work at the national meetings of the American Musicological Society and the Society for Ethnomusicology. Her article, "Classical Music in Cuba," was published by Oxford Annotated Bibliographies in 2015, and she is currently writing the article "Music in Puerto Rico," for the same series. Her translation of Rubén López Cano's seminal article "Notes for a Prehistory of Mambo" ("Apuntes para una prehistoria del mambo") was published in Studies in Latin American Music (2016). In her dissertation, she focused on art music in Cuba after the 1959 Revolution, examining the relationship between music composition, national identity, and the Cuban socialist regime. Her research interests also include contemporary classical music by Latin American and Latinos in the U.S. and film music composed for Cuban Institute of Cinematographic Art and Industry films during the 1960s and 1970s. Quevedo approaches musical scholarship from an interdisciplinary perspective and strives to connect her research to public interests and current affairs.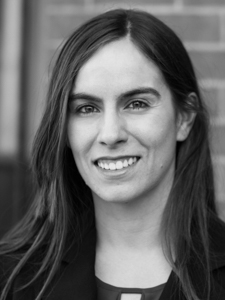 Elizabeth Schwall
Northwestern University
Elizabeth Schwall is the Andrew Mellon Dance Studies in/and the Humanities Postdoctoral Fellow at Northwestern University. She received her Ph.D. in History from Columbia University in 2016, and she was a Cuban Heritage Collection graduate research fellow in 2013. Her interdisciplinary research and teaching combines History and Dance Studies to examine politics and the social relations of class, race, gender, and sexuality in Latin America and the Caribbean. Her book manuscript, "Political Moves: Dance and Power in Revolutionary Cuba," is a social and cultural history of staged dance performance in 20th-century Cuba. Her broader research interests include modern Brazilian and Mexican history, Latin American performance, Cold War cultural diplomacy, and the histories of migration and community building through art. Her book reviews have appeared in Dance Research Journal, New West Indian Guide/ Nieuwe West-Indische Gids, and Cuban Studies (forthcoming). She has written entries to the Routledge Encyclopedia of Modernism and Dictionary of Caribbean and Afro-Latin American Biography, as well as pieces on current Cuban dance developments for Cuban Art News.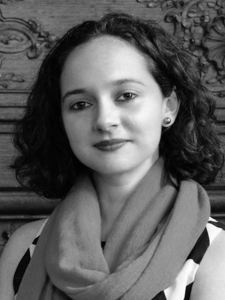 Susanna Temkin
Americas Society
Susanna V. Temkin earned master's and Ph.D. degrees from the Institute of Fine Arts, New York University, where her research focused on modern art in the Americas. Her doctoral dissertation centered on Marcelo Pogolotti, a key figure from the first generation of modern artists in Cuba and a participant in the international avant-garde. From 2011-2016, she served as the Research and Archive Specialist at the gallery Cecilia de Torres, Ltd., where she assisted in co-authoring the digital catalogue raisonné of Joaquín Torres-García (www.torresgarcia.com). Temkin has authored reviews and articles for such publications as the Journal of Curatorial Studies, Hemispheres, and the Rutgers Art Review, and recently composed the illustrated chronology for the book, Concrete Cuba: Cuban Geometric Abstraction from the 1950s, published by David Zwirner Books (2016). Having previously held positions at El Museo del Barrio in New York and The Wolfsonian-Florida International University in Miami, Temkin is currently assistant curator at the Americas Society in New York.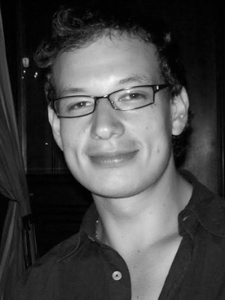 David Tenorio
University of California, Davis
David Tenorio is a Ph.D. Candidate in the Department of Spanish & Portuguese, with designated emphases in Critical Theory, and Feminist Theory, and Research, at the University of California, Davis. With a focus on Latin American and Caribbean cultural production of the 21st century, Mr. Tenorio's research examines the representation of queer futurity as portrayed by contemporary artists, performers, writers, and filmmakers from a comparative perspective that takes into account contemporary contexts of Mexico, Cuba, and their diasporas in the United States. Employing transdisciplinary methods, Mr. Tenorio surveys the contradictory sites that allow queer artists to produce cultural texts within a normative structure, creating networks of dissidence that oppose a social binary of homo/heterosexuality. He argues that queer renditions of utopia propose alternative forms of establishing intimacy, fostering belonging, and creating inclusive spaces for citizenship to those dictated by normative heterosexual logics of imagining the future.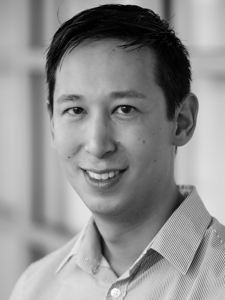 Martin A. Tsang
University of Miami
Martin A. Tsang is the Council on Library and Information Resources (CLIR) Postdoctoral Fellow at the University of Miami Libraries. In this role, he serves as a liaison for faculty and students in History and Latin American Studies, Religious Studies, and Judaic Studies, as well as Modern Languages. Martin is a cultural anthropologist and received his Ph.D. at Florida International University in 2014. He has previously held fellowships at the Cuban Heritage Collection and his doctoral dissertation focuses on the Chinese in Cuba, specifically how the legacy of Chinese indentured workers have influenced Cuban culture and Afro-Cuban religion. His research and publishing interests include contemporary issues of race, health, and religion in the Caribbean and Latin America. Prior to his position at UML, Martin was a postdoctoral research fellow on a National Institutes of Health funded project investigating HIV and the tourist industry in the Dominican Republic using a "syndemics" framework.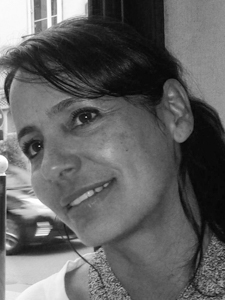 Marelys Valencia
University of Miami
Marelys Valencia is a Ph.D. candidate in Romance Studies at the University of Miami. She has a master's degree in Spanish from the University of Oregon. Marelys has worked as a journalist for major media in Latin America such as Radio Cooperativa of Chile, the Bolivian daily La Prensa, where she was chief editor of the magazine Women of Today, and the Cuban weekly Granma International. She has published articles in academic journals on performance art, Cuban literature, and migrant television, and has also worked for Hispanic media in the U.S.; she was also a columnist for Yahoo News for more than two years. Marelys is a James Madison Foundation Cuban fellow and has received grants and scholarships from the University of Oregon and the University of Miami as well as from the Goethe Institute and the program Internaciones in Germany.

Justine Williams
University of North Carolina at Chapel Hill
Justine Williams has been working in the field of food and agricultural policy for the past decade. Since 2011, she has been traveling to Cuba to study alternative agriculture movements and the Cuban political economy of food. During the year of 2014, she lived in Sancti Spíritus, where she conducted ethnographic research on permaculture networks through the sponsorship of the Fundación Antonio Núñez Jiménez de la Naturaleza y el Hombre (FANJ). Her master's thesis compares dueling paradigms of productivism and sustainability in the contemporary Cuban agricultural sector, and her Ph.D. dissertation, funded by the National Science Foundation and the Graduate School of the University of North Carolina at Chapel Hill (UNC), considers how commitment to social and agrarian transformation is constructed in everyday, local spaces. Her work focuses on ways in which the food system is shaped outside of state purview. In addition to being a Ph.D. candidate in anthropology at UNC, Justine is a researcher at the Food First Institute for Food and Development Policy, and a member of CUSAN, the Cuba-United States Agroecology Network. She currently resides in Berkeley, Californi, and travels to visit her friends and colleagues in Sancti Spíritus whenever she can.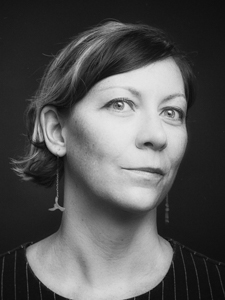 Beth Zinsli
Lawrence University
Wisconsin native Beth Zinsli received her Ph.D. in art history from the University of Wisconsin-Madison in 2014. Her dissertation reconsidered the medium of photography as a system of visual and aesthetic representation within the context of the contemporary Spanish Caribbean and its U.S. diasporas in four discrete but interconnected case studies utilizing ideas of fracture, fragmentation, and incoherence. In addition to her duties as Director and Curator of the art galleries and collections at Lawrence University in Appleton, WI, she teaches courses in the history and theory of photography and museum studies in the Department of Art and Art History and serves as the Director of the Museum Studies program on campus.